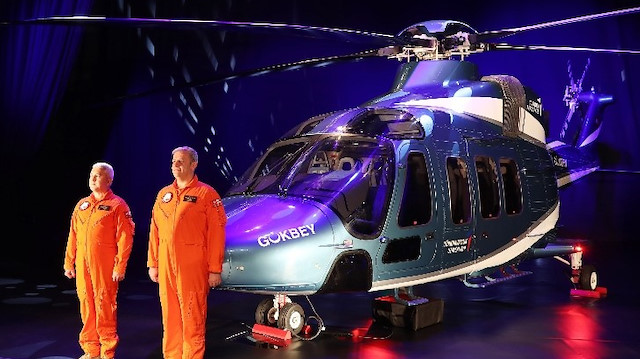 Turkey will start mass production of indigenous multirole T625 helicopter, named Gokbey, in 2021, president of the country's defense industries said.
"The helicopter will fly with an indigenously made engine," Ismail Demir told Anadolu Agency.
However, the turboshaft engine developed for Turkey's battle helicopter Atak will be used in Gokbey's prototype, Demir said.
Gokbey, the name of the T625 helicopter chosen by the President Recep Tayyip Erdogan, was introduced at the Turkish Defense Industry Summit on Wednesday.
The T625 is a new generation, twin engine, six-ton class helicopter developed in response to a growing market demand, according to the Turkish Aircraft Industries Corporation.