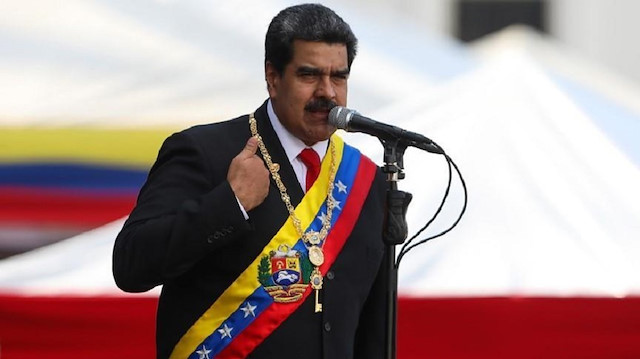 Political leaders in both Greece and Germany came out in support for Venezuela's elected leader late Thursday against a parliamentary leader's claim to be "interim president".
In Greece, the ruling party weighed squarely in on the side of President Nicolas Maduro.
"SYRIZA expresses its full support and solidarity with the legitimate president of the Bolivarian Republic of Venezuela, Nicolas Maduro, after yesterday's move by opposition leader and president of the National Assembly of the country Juan Guaido, to declare himself the interim president of the country, thus challenging the result of last May's presidential election," said Panos Skourletis, secretary of the ruling SYRIZA party's Central Committee.
The assessment was in line with Greece's neighbor Turkey, where Turkish President Recep Tayyip Erdogan said failing to respect Venezuela's election results shows "a totalitarian mindset".
Maduro was reelected last May and is set to govern for another six-year term through 2025.
In Germany, just before Foreign Minister Heiko Maas expressed support for the assembly leader, an opposition party slammed the U.S. for sponsoring a "coup attempt" in Venezuela by recognizing Guaido as interim president.
"Whatever one may think of Maduro, a National Assembly president declaring himself president would simply be illegitimate," Niema Movassat, a lawmaker of the left-wing Die Linke party, said on Twitter.
"The fact that the U.S. and [President Donald] Trump immediately recognized this revealed who the sponsor of this coup attempt was," he added.
On Wednesday, Trump recognized Guaido as the country's interim president, escalating an ongoing feud between the U.S. and Maduro.
Maduro quickly shot back, cutting off diplomatic relations with Washington and giving U.S. diplomats 72 hours to leave the country.
The U.S. State Department on Thursday ordered all non-emergency U.S. government employees to leave Venezuela and issued a security alert for Americans in the capital Caracas amid the growing tensions between the two countries.