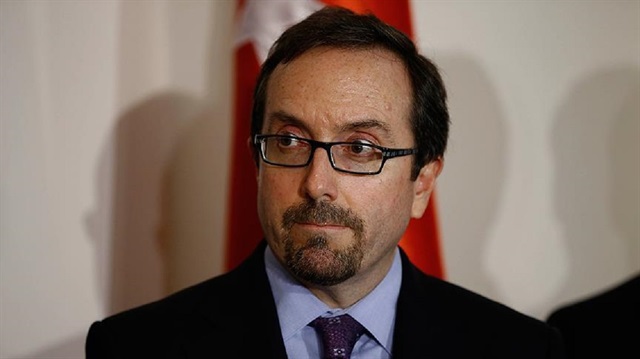 John Bass, the U.S. ambassador to Turkey, said Wednesday the case of Fetullah Gülen, the expatriate cleric accused of being behind last week's failed coup, would be a "very high priority" for Washington.

"It will depend on the scope and quality of evidence that is provided and how compelling that is. But I can assure you that we are committed to reviewing quickly as soon as we receive materials. It will be a very high priority for the US Department of Justice," Bass told a group of reporters before a July 4th reception U.S. consulate general in Istanbul, commenting on how long it might take U.S. officials to review the documents.

Turkey accuses U.S-based Gülen of being behind the coup attempt and has demanded that he be extradited to face trial.

Materials related to the extradition of the cleric, who lives in self-imposed exile in the U.S. state of Pennsylvania, have been submitted to U.S. authorities.

Last Friday's attempted coup by rogue elements of the military resulted in the martyring of at least 240 people and the injuring of nearly 1,500 others.

Bass declined to comment on the future of Turco-American relations if Washington does not hand Gulen back to Ankara.

"The United States government is focused on what we can do together between two countries to help Turkey pursue this investigation," he stressed.

Bass also raised concerns about Ankara's steps to dismiss tens of thousands of public employees in the military, police, education sector, and civil service.

"We see mass arrest or detentions and mass firings of people from positions of employment in a very rapid period [of] time without a lot of evidence having been presented for those actions, that creates concerns," he said.

On how the thwarted coup affected operations against Daesh from Incirlik Air Base in Adana, southern Turkey, Bass said that there is still no electricity at the base.

He said the Turkish government cut electricity at all air bases in response to the coup attempt.

"The longer it continues, the more impact it will have on operations, which is not to benefit either Turkey or the United States or the other countries that are threatened by Daesh terrorism," he said.

The defense ministers of Turkey and the United States also discussed over the telephone the situation at Incirlik Air Base on Tuesday.

Turkish authorities have said coup plotters used the air base as main station for the takeover attempt. Air refueling tankers used in the coup were launched from the base, where 3,000 U.S. troops and U.S. aircraft are stationed in anti-Daesh operations.