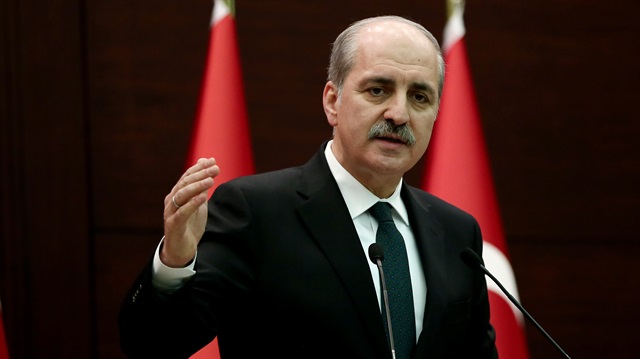 Turkish Government Spokesman and Deputy Prime Minister Numan Kurtulmuş said that Turkey cannot stand by and watch any possible ethnic-based attack against Iraq's Tel Afar, home to over 100,000 Turkmen.
"Nineveh Guards and the Peshmerga are participating in the Mosul operation. Hashd Shaabi will be prevented from entering Mosul," Kurtulmuş said in his speech following the meeting of Council of Ministers on Monday.
Kurtulmuş, also touching upon the Raqqa operation, said the operation aiming to sweep Daesh terrorists from the Syrian province must be conducted with legitimate armies.
"Turkey wants the Raqqa operation to start after Mosul and Euphrates Shield operations are completed. We continue our diplomatic contacts with the parties that contributed in the operations in Syria and Iraq," he said.
Kurtulmuş recalled Turkey's determination for the extradition of Fetullah Gülen, the leader of the Fetullah Terrorist Organization (FETÖ) self-exiled in the U.S.
"Gülen's extradition process has accelerated. We continue pushing the U.S. to return him," he said.
Kurtulmuş also said 10,000 Special Operations Police will be recruited soon.