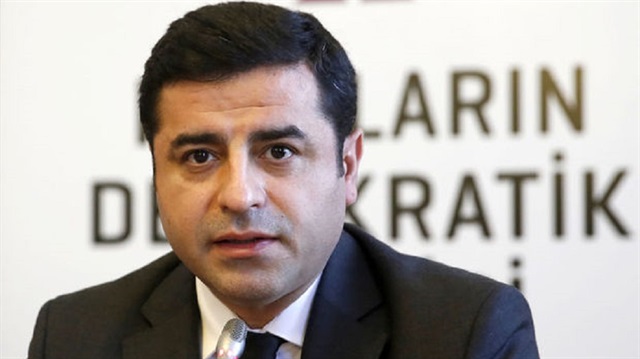 The detained co-chair of the opposition Peoples' Democratic Party (HDP) has been charged with insulting Interior Minister Süleyman Soylu, judicial sources said Wednesday.
An indictment by Ankara's public prosecutor seeks two years and four months in prison for Selahattin Demirtaş over his allegation that the ruling Justice and Development (AK) Party would form a vote-fixing team led by Soylu to block the HDP from getting into parliament.
The indictment said that Demirtas's allegation – made in May 2015, ahead of that June's general elections – had exceeded the limits of freedom of expression and had intended to humiliate Soylu.
In early November, 13 HDP lawmakers were arrested, including party Co-Chairs Demirtaş and Figen Yüksekdağ, who remain in custody awaiting trial for terrorism-related offenses, including spreading propaganda for the terrorist PKK.
The PKK – listed as a terrorist organization by Turkey, the U.S., and EU – resumed its decades-old armed campaign in July 2015, and has been responsible for the deaths of more than 1,100 security force members and civilians, including women and children.