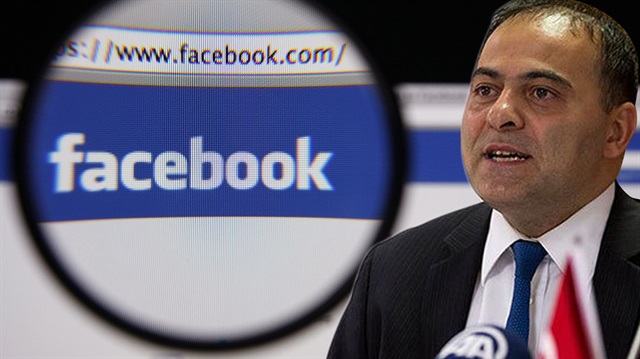 The Information and Communication Technologies Authority (ICT), Turkey's highest authority of telecommunications regulation and inspection, denounced Facebook for censoring Yeni Şafak's accounts and called on the social media platform to reconceive its decision.
The world's largest social media platform, well-known for advocating freedom of expression, removed the popular Turkish newspaper's pages from its platform.
Last week, Facebook shut down the Istanbul-based daily newspaper's Turkish, Arabic and Sports pages without giving a reason. The pages, which were run through a global account, had more than 10 million followers around the world.
"The closure of Yeni Şafa's Facebook pages, which have millions of followers, without any justification is unacceptable," Ömer Fatih Sayan, the chairman of Turkish Information and Communication Technologies Authority (ICT) said in a written statement on Friday.
"As a result of investment in the infrastructural development of broadband, the use of social media, as well as the use of the Internet, has reached the highest levels in the world.
So companies who reach their users through this infrastructure show respect to the rights of users and avoid arbitrary treatment.
Shutting down the Facebook pages of the daily Yeni Şafak, one of the leading newspaper in the country, violates the rights of followers and people who get information from these pages.
Facebook has caused a widespread unsafe environment for social media sites with this completely arbitrary decision. A lot of complaints about this issue were obtained. Facebook earns millions of lira from Turkey every year but doesn't pay taxes and have not even opened a representative office in Turkey yet.
The Internet world is not an area without law. Protection of the freedom of communication is one of the most fundamental rights.
There is no explanation for violating this right in a completely arbitrary manner without any judicial order.
Herewith, I wish Facebook authorities would reconsider their decision and give up restricting the freedom of communication, one of the fundamental human rights, and avoid a similar attitude. I also wish it would stop blocking the accounts mentioned as early as possible."
7 years ago