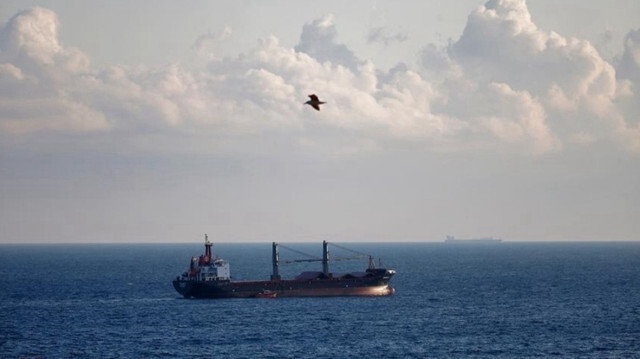 Hungary and Slovakia announced Sunday that they will implement their own bans after the European Commission decided not to extend the period of restrictive measures imposed on Ukraine's exports of cereals and other food products to the European Union.
"It's time to take matters into our own hands!" Hungarian Prime Minister Viktor Orban said Saturday on X, previously known as Twitter, referring to the commission's decision.
"Ukrainian agricultural products destined for #Africa are flooding Central European markets," he said.
"The bureaucrats in Brussels are turning a blind eye to the problems of European farmers once again, so Hungary, Poland and Slovakia are extending the ban on Ukrainian imports on a national basis."
The Hungarian government announced on Facebook that it has banned imports of 24 products from Ukraine such as cereals including wheat and corn as well as rapeseed and sunflower seed, some meat products, honey and eggs.
Slovak Prime Minister Ludovit Odor noted on Facebook that the decision was taken to be fair to farmers and prevent pressure on the Slovak market.
- European Commission's decision
The European Commission, in a statement issued last week, noted that the restrictive measures imposed on Ukraine's exports of grain and other food products to the EU will expire on Friday.
"The European Commission will refrain from imposing any restrictions as long as the effective measures by Ukraine are in place and fully working," the statement emphasized.
As a result, the EU's decision not to import Ukrainian grain to Poland, Hungary, Romania, Slovakia and Bulgaria had come to an end.
In particular, Poland and Hungary wanted the restriction on Ukrainian grain to be extended to protect their farmers.
Poland, Hungary, Slovakia and Romania had announced that they may extend the restrictions unilaterally if the EU does not take any decision.
Following the announcement of the European Commission's decision on Friday, Polish Agriculture Minister Robert Telus said the commission is not extending the ban on Ukrainian grain and that is why the Polish administration would do so on its own.
8 gün önce