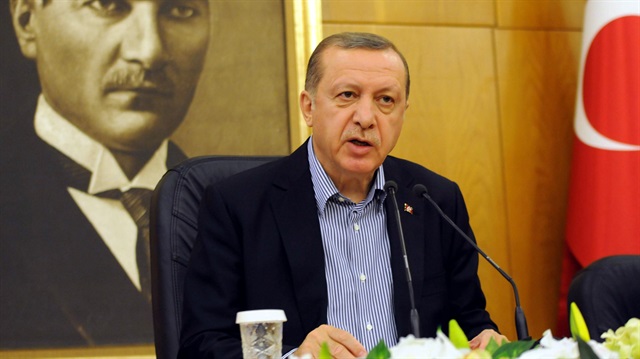 President Recep Tayyip Erdoğan has harshly criticized the decision of the Constitutional Court to release Turkish Cumhuriyet daily Editor-in-Chief Can Dündar, and its Ankara office chief Erdem Gül, who are accused of spying.

"I keep my silence on the decision of the Constitutional Court but I do not abide by the decision or respect it. In my opinion, the media should not have unlimited freedom. There is no absolute freedom anywhere in world media either," said Erdoğan, during his speech at a news conference at Atatürk International Airport before departing for his visit to West African countries Ivory Coast, Ghana, Nigeria and Guinea.

Adding that he always supports freedom of speech, Erdoğan denied that the case was linked to freedom of speech but concerned espionage.

Dündar and Gül, who were arrested in November over allegations including espionage, attempting to overthrow the government and supporting terrorism, were released from prison on Friday.

The two were arrested after the newspaper published images purportedly showing shells and ammunition loaded on Syria-bound trucks belonging to Turkey's National Intelligence Organization (MİT).