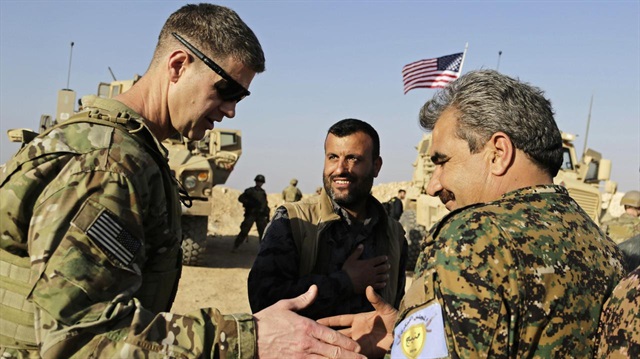 Regardless of the article we read about terror, we can see that the word originates from the Latin root word "terre," which means to "tremble with fear." We also come across other definitions, such as "to frighten, to try to ensure that what is desired is realized, to be hopeful of the results of the chaotic environment created by fear." Based on these terms, the concept of "violence" is born. When thought of in this light, it is possible to apply this concept to the history of mankind's existence. However, the term violence alone is not enough to cover terrorism. Other concepts are also required.
In today's world, we must also state that there is no compromise on the definition of terrorism. Every state, every international structure, and every society defines terror based on their foundations. Sometimes the actions of laborers who are incapacitated by mass production, sometimes separatist movements, sometimes demands for independence, and sometimes pursuing social demands are regarded as terror.
We can see that almost all of these definitions have a political conceptualization within the definition of terror. Along with political conceptualization, an ideological definition is also inevitable.
We can also place the state of opposing an existing authority (whether we accept it or not) within the concept of violence produced through the base of political and/or ideological action that has spiraled.
Therefore, the violence based on an ideological foundation that aims to have a political request forcefully granted, targeting the society that accepts authority and the legitimacy of the authority along with propaganda is referred to as terrorism.
The reason why the international community has not agreed on a common definition for terror lies within the differences in these four conceptual perspectives. The ideology you are party to, the meaning imposed on political demands, the authority targeted by violence and the stance of the authority that is considered appropriate result in the legitimization and justification of violence.
In today's world, an organization or an organization leader that been declared a freedom fighter by some is regarded as a terrorist by others. Whether it's violence in recent years, concentrated in Libya, Iraq, Yemen, and Somalia, the organizational violence activities that have long plagued Central/South America, or the wide range of violence from Sri Lanka to the Philippines, violent organizations shaped by political purpose can be observed from the Caucasus to Afghanistan, Pakistan and India, almost all international actors are standing either beside or against them.
We are faced with the fact that many terrorist organizations - from Asala, PKK, FETÖ, DHKP-C and Daesh - which our country has fought against to this day, have not been considered a terrorist organization by the international powers who guide the world. However, each has an ideological basis. Each has a political goal. They are resorting to violence. They are conspiring against Turkey and its citizens. They are all active in a low-profile propaganda campaign.
We know that we are experiencing a maddeningly long period and taking into consideration the fact that everything is unfolding in front of our eyes without the slightest hesitation in terms of ideology, political demand, opposition to authority and violence within the scope of the terror definition. Such organizations are supported by international actors in many fields, from the weapons they use to the area allocated for propaganda, from the organization of training camps to the legitimization of activities. It has reached such an advanced level that even the management of Turkey's main opposition party has not been able to define terrorist organizations. We are confronted by this issue and suffer due to it on a range of matters from its perception of PKK's extension groups to FETÖ.
Therefore, there is no identification problem here, but rather an issue with the stance and position taken. We are faced with the form of objection and hate of international actors developed against Turkey's stance and position.
In this case, there are two choices; you will either adopt the stance of international actors and revise your position according to it (this is what is expected of Turkey), or you will continue to resolutely act according to the stance you have adopted.
There is a meaningful and principle side to Turkey's cross-border operations in al-Bab followed by Afrin that are based on international law, which is another vague subject. Of course, this principled stance is difficult and it is highly probable that there are negotiations underway in the international arena regarding this stance.
One of the most important ways to achieve success in this area is the social consensus developed against terrorism. There is such a meaningful side to us facing the investments made by international forces into political chaos as a result of the assassination attempts against this societal consensus. Let's not forget that the effort to produce environments of chaos is also called terrorism.
What coherence do statements such as "FETÖ is a terror organization, but what are FETÖ members doing in jail," "We are fighting against terrorism but we should not go beyond the border," "We are with the army, but what are we doing in Afrin," "We have the issue of perpetuity, but these issues are not produced by terrorist organizations but by the administrators of the state," have if what they want is not chaos or they are not targeting social consensus?
The hatred of Turkey has reached such a point that it justifies terror. The international system is actually telling us: If the target is Turkey, terror is legitimate.
By Yusuf Armağan