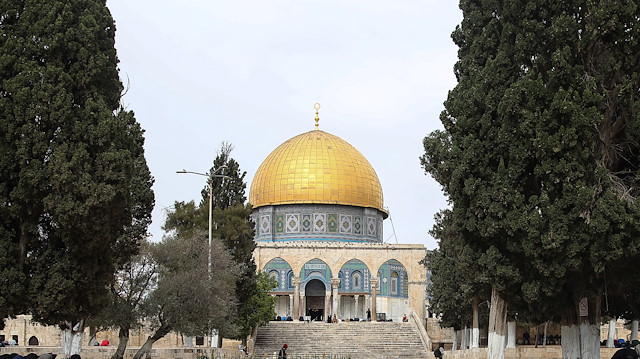 Indonesia and Iran have chastised Australia over its recognition of West Jerusalem as Israel's capital city.
Indonesian parliament's lower house on Wednesday rejected Australia's move as a "mistake".
Abdul Kharis Almasyhari, chairman of the House of Representatives Commission I, told reporters that the decision was an "arrogant attitude" disrespecting UN's efforts to find a solution in the Middle East.
On Saturday, Australian Prime Minister Scott Morrison announced to formally recognize West Jerusalem as the capital of Israel.
Morrison said his country would not move its embassy until peace is established between Israel and Palestine.
- 'Wrong and miscalculated'
Iran's Foreign Ministry spokesman Behram Qasimi described the move as "wrong and miscalculated", saying the Australian decision breached the international law on occupied territories in Palestine.
Qasimi also warned that the decision risked the escalation of the already tense situation in the region.
Tension has been running high in the occupied Palestinian territories since last year when U.S. President Donald Trump unilaterally recognized Jerusalem as the capital of Israel and relocated the U.S. embassy in Tel Aviv to the occupied city in May.
Since the move, the Palestinian leadership in Ramallah has rejected any mediating role by the U.S. in the moribund Middle East peace process.
In September, Trump ended funding for UN's Relief and Works Agency (UNRWA), which provides critical aid to more than five million refugees in the blockaded Gaza Strip, the Israeli-occupied West Bank, Jordan, Lebanon and Syria.
Jerusalem remains at the heart of the decades-long Middle East conflict, with Palestinians hoping that East Jerusalem -- occupied by Israel since 1967 -- might one day serve as the capital of a Palestinian state.
* Jeyhun Aliyev contributed to this story from Ankara
#
Australian Prime Minister Scott Morrison
#
Iranian Foreign Ministry spokesman Behram Qasimi
#
U.S. President Donald Trump
#
violation of international conventions
قبل٪ s