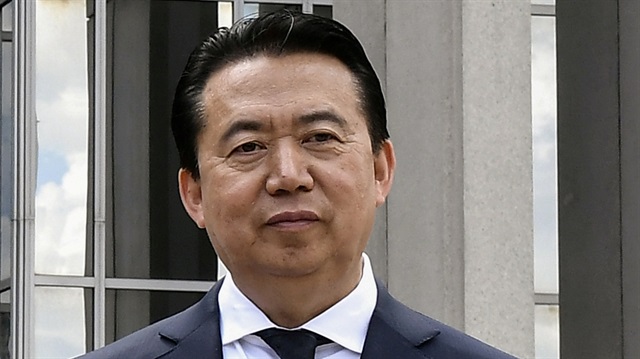 Interpol President Meng Hongwei, who was first reported missing, then remanded in China over unspecified suspected violations of the law, resigned as president of the international police organization.
In a statement, Interpol said: "Today, Sunday Oct. 7, the Interpol General Secretariat in Lyon, France received the resignation of Mr Meng Hongwei as President of Interpol with immediate effect."
Vice President Kim Jong Yang from South Korea serving on Interpol's executive committee is now the acting president, the global police network announced.
Meng, 64-year-old Chinese national, was elected as the head of Interpol in November 2016, succeeding the French Mireille Ballestrazzi.
Interpol said the new president for the remaining two years would be elected on Nov. 18-21 during the 87th General Assembly Session to be held in Dubai, United Arab Emirates.
On Saturday, Interpol issued a media statement officially requesting clarification from China about the well-being of Meng Hongwei.
Later, the Chinese Central Commission for Discipline Inspection, which combats corruption, said Meng was under investigation on suspicion of violating the law.
His wife voices concern
Meng's wife Grace Meng spoke to reporters at a hotel in Lyon, France, expressing her concern over the disappearance of her husband.
Grace Meng, who did not want her face to be shown due to security reasons, said she had not contacted her husband since Sept. 25 when he sent two concerning messages, which, she said, were her husband's way of trying to tell her that he was in danger.
"I don't know what happened to my husband," she said.
Grace Meng said her husband first sent a message saying "Wait for my call" and then sent an emoji of a knife.
Meng said her husband's disappearance concerns the international community.