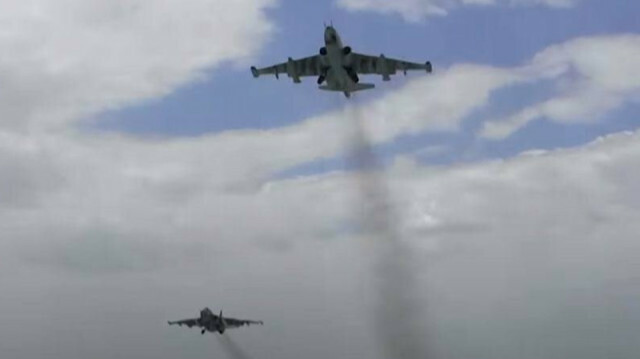 Tehran informed Baku on Tuesday through official military channels that Azerbaijani military aircraft carrying out flights to the Nakhchivan Autonomous Republic have been banned from flying through its airspace, a military source told TurkicWorld.
Azerbaijani military aircraft regularly carry military equipment to units stationed in the Nakhchivan Autonomous Republic of Azerbaijan.
Iran mostly uses Azerbaijani airspace for transport and transit operations, which is mainly carried out through the International North-South Transport Corridor (INSTC).
Meanwhile, it is said that this attempt aimed at preventing Azerbaijan from sending military units to Nakhchivan will "barely" affect Azerbaijan, as Baku, according to the source, "very rarely uses this route and prefers transportation via other means."
Relations between Tehran and Baku have been rocky lately on a number of issues, including the matter of Iranian trucks illegally entering Karabakh on a regular basis since before the region was liberated from Armenian occupation last fall.
Furthermore, on Sept. 23, Amir Abdollahian met with his Azerbaijani counterpart Jeyhun Bayramov on the sidelines of the UN General Assembly, where he alluded to "third parties" coming between the two allies that was interpreted as a reference to Israel, Iran's arch-enemy.