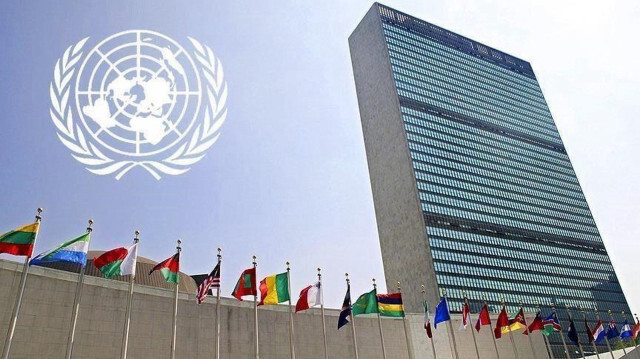 Iran has denied a report that it is nearing an "interim deal" with the US that would see some sanctions relief in exchange for curbs on Iranian uranium enrichment.
Iran's mission at the UN in a statement on Friday dismissed the report published by the Middle East Eye website that claimed a breakthrough in talks between Tehran and Washington to reach an "interim deal."
"There is no interim deal (meant) to replace the JCPOA," said Iran's UN mission, referring to the Joint Comprehensive Plan of Action, also known as Iran nuclear deal, stressing that no such agreement is on the agenda.
A spokesman for the White House National Security Council also earlier rejected the report, calling it "false and misleading."
Citing two sources, the Middle East Eye in a report on Thursday said that Tehran and Washington were nearing a temporary deal that would bring sanctions relief to Iran in exchange for a reduction in nuclear enrichment activities.
It said the talks have taken place on US soil, adding that Washington is still reluctant to rejoin the 2015 nuclear accord it unilaterally abandoned in May 2018.
According to the report, the Iranian side was represented by Amir Saeed Irvani, Iran's ambassador to the UN, while the American side was represented by Robert Malley, the Joe Biden administration's special envoy on Iran.
The two sides "engaged in several face-to-face meetings", the report stated.
Under the deal, the report said, Iran would "cease its 60 percent-and-beyond uranium enrichment activities and continue its cooperation with the UN nuclear watchdog for monitoring and verification of its nuclear program."
In exchange, it added, Tehran would be "allowed to export up to a million barrels of oil per day and gain access to its income and other frozen funds abroad."
The report further said that Qatar has emerged as a "facilitator" between the two sides, "offering its assistance in resolving banking-related issues" between them.
Iran and the world powers reached a nuclear deal in 2015 under which Iran was supposed to enrich uranium up to 3.67% purity in exchange for sanctions relief.
In May 2018, the previous US administration unilaterally withdrew from the landmark deal and reinstated sanctions on Iran, after which Iran ramped up its uranium enrichment, reaching up to 60 percent purity.
Since April 2021, Tehran and Washington have been engaged in indirect talks, facilitated by the EU, to revive the 2015 deal. Despite progress, the process remains stalled since last August over key disagreements.
On Thursday, Mohsen Naziri Asl, Iran's permanent representative at the UN office in Vienna, blamed Washington's "lack of political will and determination" for deadlock in talks.
He also called on European governments to avoid "provocative and unconstructive attitudes" toward Iran's nuclear program.
The US and its European allies have often expressed concern over Iran's nuclear proliferation, warning that the Tehran is eyeing a nuclear bomb.
Iranian authorities, however, have ruled out such plans.
3 months ago