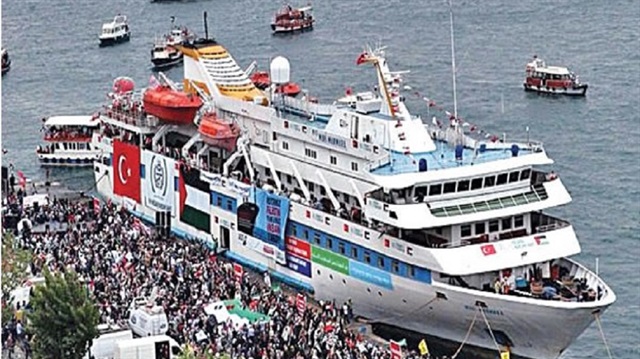 Turkish Justice Minister Bekir Bozdağ said on Wednesday that the Israel government would pay $20 million in compensation to Turkey for the bloody raid on Gaza-bound Turkish aid flotilla in 2010.

Following the deadly attack on the Mavi Marmara, one of the ships of the aid flotilla, Turkey had cut all relations with Israel and launched several trials against Israeli soldiers who joined the attack, killing 10 Turkish citizens.

In June this year, Turkey and Israel agreed to re-establish relations as Israel accepted all three demands from Ankara. Israel PM Benjamin Netanyahu apologized from Turkey, Tel Aviv agreed to lift partial blockage from the Gaza Strait and to pay compensation for the victims.

"Under the deal, Israel will pay Turkey $20 million within 25 days and drop outstanding legal claims," Bozdağ explained in a live interview with Turkish private broadcaster A Haber.

He added that the government had submitted the Turkey-Israel settlement deal to the parliament for approval.

Following the payment, Turkey will lift all legal charges against the Israeli soldiers, the minister noted.