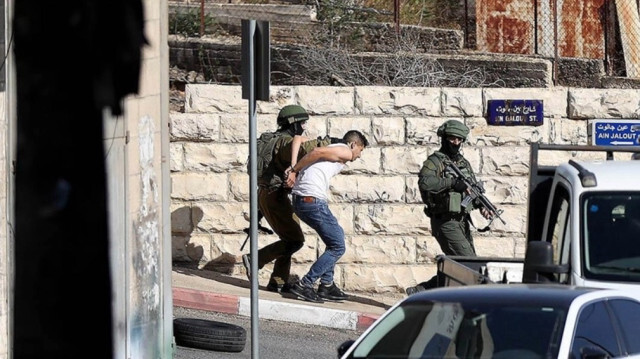 The Israeli army detained three women and two journalists among 70 Palestinians in the occupied West Bank, a local nongovernmental organization said Sunday.
Israeli forces conducted raids in various areas of the occupied West Bank throughout the night, the Palestinian Prisoners Society said in a written statement.
It reported that in these raids, 70 Palestinians, mostly from the Balata Refugee Camp in Nablus, were detained, including three women and two journalists.
The statement said Israeli troops had threated Palestinian families and damaged homes during the raids.
The number of Palestinians detained by Israeli forces in the West Bank has risen to 2,920 since Oct. 7, according to reports.
While the Israeli army heavily bombards the blockaded Gaza Strip, raids are also being carried out in the West Bank and occupied East Jerusalem, resulting in the detention of Palestinians on various charges.
Since Oct. 7, a total of 214 Palestinians have been killed in attacks by Israeli forces and settlers in the West Bank and Jerusalem.
قبل٪ s