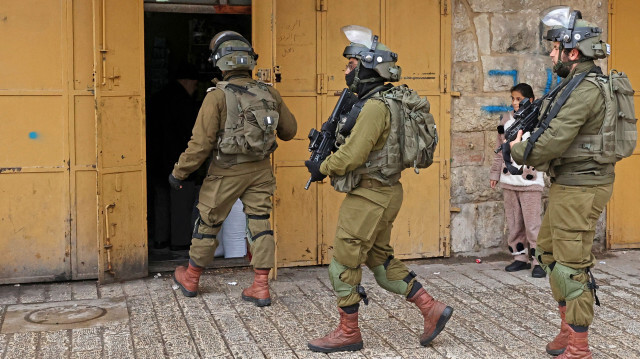 Israeli forces kill 2 Palestinians during raid in occupied West Bank
Israeli forces killed two Palestinians on Sunday in a raid on the Nur Shams Refugee Camp in the occupied West Bank.
Local hospital officials said the Palestinians lost their lives during the raid, which eyewitnesses said the Israeli army carried out on the camp in the city of Tulkarem from various points.
Eyewitnesses reported armed clash between Palestinian residents and Israeli forces, with soldiers damaging the camp's streets and Palestinian vehicles with bulldozers.
According to the official news agency WAFA, the killed Palestinians were identified as 21-year-old Asaad Jab'awi and 32-year-old Abdurrahman Suleiman Abu Daghash.
The Israeli army has not yet issued a statement about the raid.
2 months ago