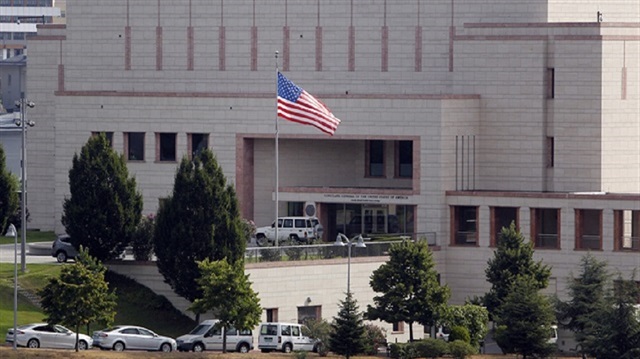 A court in Istanbul remanded in custody an employee of the U. S. Consulate General Wednesday on terror charges, according to a judicial source.
The employee, identified only by his initials M. T., was accused of "attempting to overthrow the constitutional order and Turkey's government," and "spying", the source, who asked not to be named due to restrictions on talking to media, said.
M.T. was allegedly linked to Fetuallah Terrorist Organization (FETÖ) suspects, including police commissioners and fugitive former public prosecutor Zekeriya Oz, who had been accused of "forming an organization to commit crime" and "attempting to overthrow the government by use of force" in a plot allegedly masterminded by U.S.-based Fethullah Gulen.
FETÖ and Gülen orchestrated the defeated coup attempt of July 15, 2016, which left 250 people martyred and nearly 2,200 injured.
FETÖ is behind a long-running campaign to overthrow the state through the infiltration of Turkish institutions, particularly the military, police and judiciary.
Earlier this year, another employee -- identified as H.U. -- of the U.S. consulate in southern Adana province had been arrested.