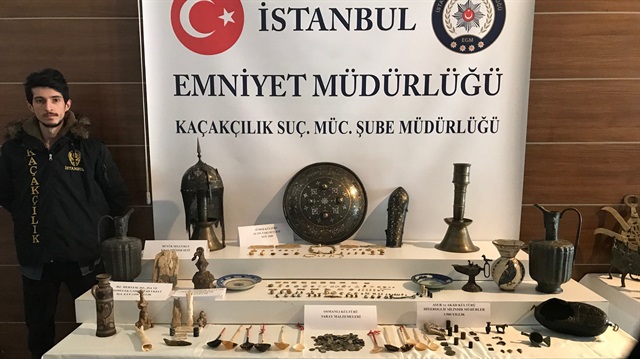 Anti-smuggling units seized 242 historical artifacts in raids across Istanbul
Istanbul police have arrested at least nine people during a city-wide operation against historical artifact smugglers, Turkish police said on Friday.
The simultaneous raids at five locations over the last two weeks were launched after police units from the Department of Anti-Smuggling and Organized Crime received a tip.
A total of 242 historical artifacts belonging to Sumerian, Assyrian, Byzantine, Seljuk, Ottoman and Hellenistic eras were confiscated.
According to the police sources who spoke on the condition of anonymity, the Sumerian artifacts were looted from an ancient tomb in Syria by PKK-affiliated PYD terrorists and were due to be smuggled to Europe to fund the terrorist group.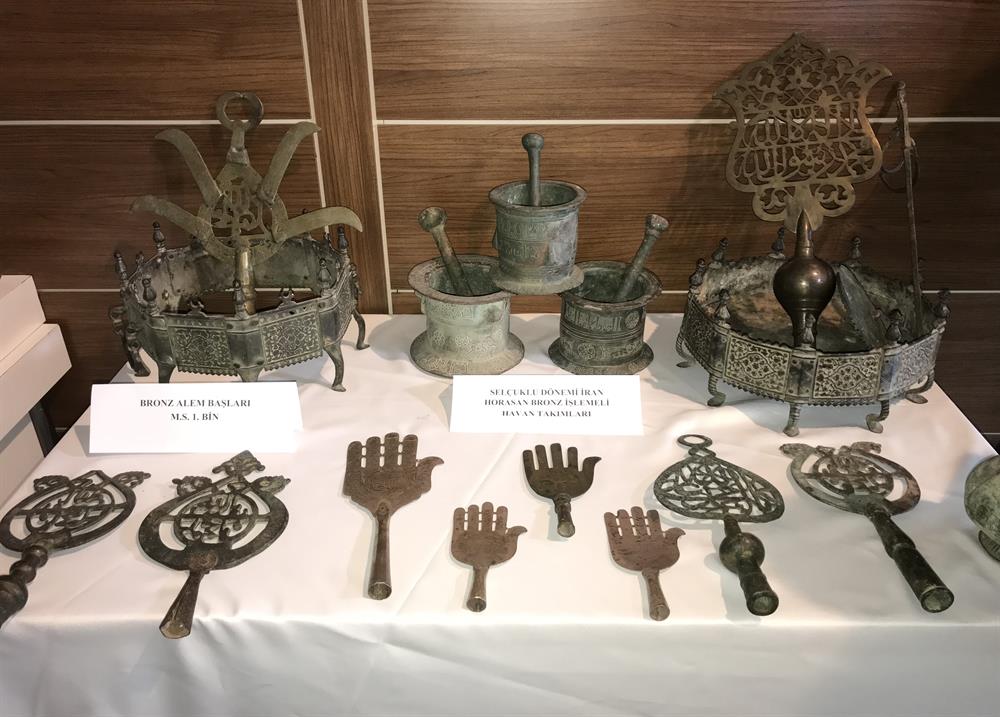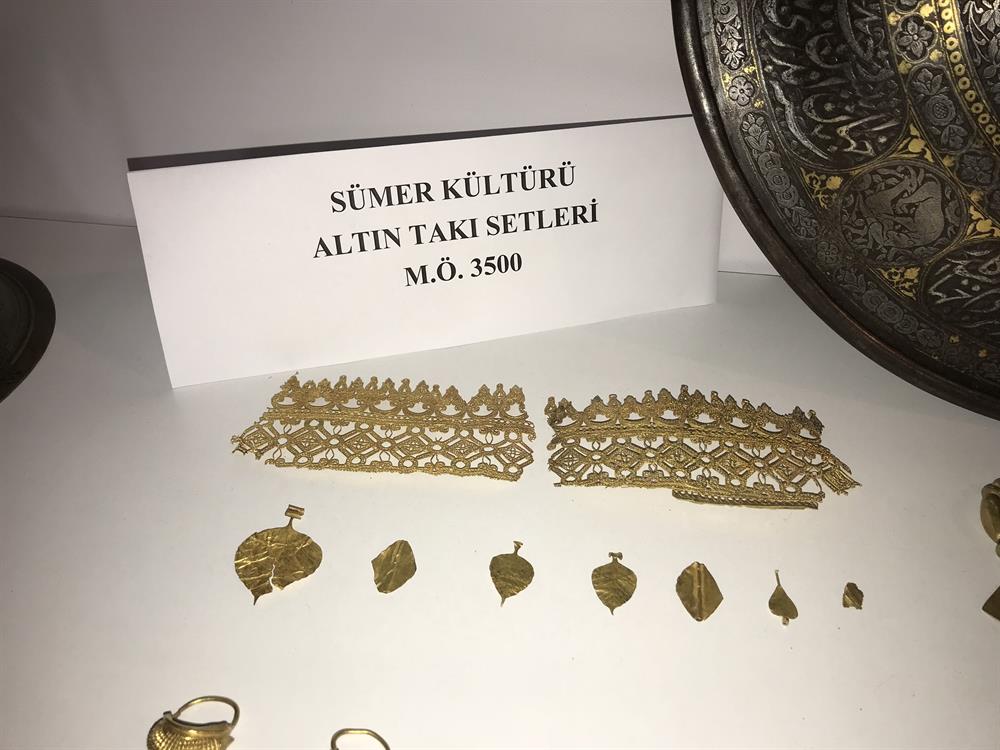 5 yıl önce