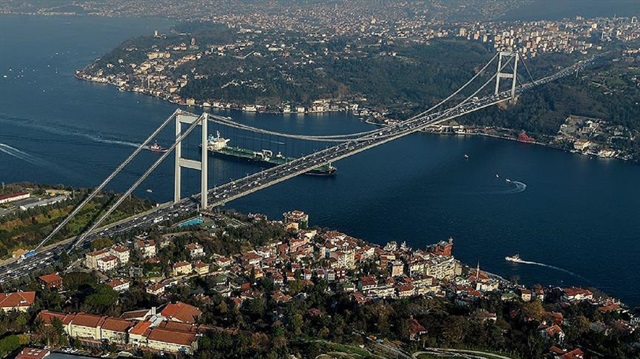 After years of pressure in many of their home countries, Arab journalists have come to see Turkey as a safe haven.
Turkey has opened its doors and arms to hundreds of Arab journalists who fled oppression and the specter of war.
Turkey has been attracting more and more journalists, particularly for its media freedom and developed infrastructure. Istanbul in particular has become a draw for the Arab media for making the Arab Spring heard, and becoming the center of media that rejects oppression, cruelty, and counter-revolution.
Istanbul has blossomed with broadcasts of dozens of Arabic-language websites, TV channels, and radio stations.
Egypt's Asharq, Mekameleen, and Watan, Iraq's Al-Rafidain, and Libya's Al Ahrar are among the top Arab satellite stations broadcasting from Istanbul. In addition, Istanbul has dozens of studios of Arab stations headquartered in central Europe and the Middle East.
Among the websites that broadcast from Turkey to Arab world audiences are huffpostarabi, arabi21, rassd, sasapost, pal-post, alkhaleejonline, and 2p.com.tr.
"We are in Istanbul with many blessings. We write without fear of death. Unlike most Arab countries, there is no fear of being followed or attacked," Egyptian journalist Mujahid al-Mulayji told Anadolu Agency.
Al-Jazeera Istanbul bureau chief Abdul Azim Mohammed said that Istanbul has become the capital of the Arab Spring and Turkey is a safe haven for Arabs who are persecuted in their own countries.
"Perhaps the only obstacle [in Turkey] is the bureaucracy and dealing with them, but we do have full freedom to work across the country," Mohammed said.
"Turkey has become a platform where people who couldn't be heard now can be heard," said Zuhair Attuf. "The Arab press members flocking to Istanbul gives a clear idea of the freedom of the press here."
Iraqi journalist Suhaib Al-Falahi said that he faced no problems when launching the website turkey-post.net, enabling them to organize the largest Arab culture event in Turkey, attracting over 50,000 visitors.
Palestinian journalist Abdullah Daud said Istanbul is in the forefront of diversity of thought and culture.
Daud also said they get tremendous support for promoting the Palestine cause.