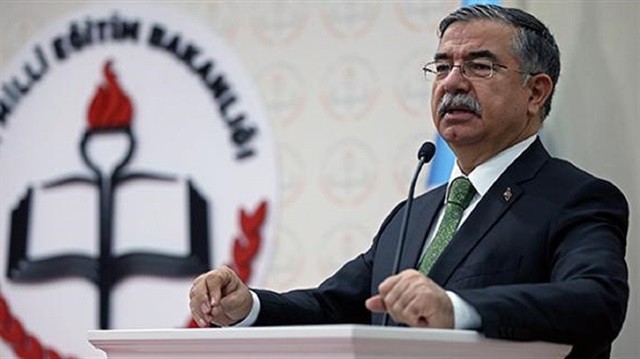 The planned early elections on June 24 will be the last one in Turkey, Education Minister Ismet Yılmaz said on Friday.
Speaking to Anadolu Agency's Editors' Desk in capital Ankara, Yilmaz said: "Neither the parliament will take the president to elections nor the president will take the parliament [to elections]. This will be the last early elections of the Turkish Republic. From now on you will see all elections take place at the set time."
On Wednesday, President Recep Tayyip Erdogan announced a plan to hold presidential and parliamentary elections on June 24, more than a year ahead of the scheduled elections that were set for November 2019.
On April 16, 2017, Turkey held a referendum on a constitutional reform in which the majority of voters pronounced themselves in favor of an 18-article bill switching a parliamentary system into a presidential one.
Under the constitutional reform, the number of lawmakers in the parliament will rise to 600 from 550, the presidential and the parliamentary elections will be held after every five years and the elected president will not be bound to cut ties with his or her party.
"If April 16 referendum was not held, it would not be an early elections decision today," Yilmaz said.
He added the other reasons behind the decision were the Fetullah Terrorist Organization (FETO)-led July 15, 2016 defeated coup in Turkey and events near the borders, including the ongoing Operation Olive Branch that aims to remove YPG/PKK and Daesh terrorists in Syria's Afrin.
"It was thought that it is more appropriate for Turkey's national interests to have a safe and stable government in the long term when considering other events around us," Yılmaz added.