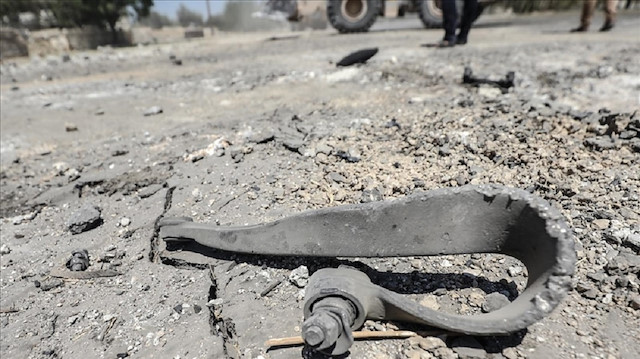 Landmines laid by groups fighting during the civil war in Syria have killed at least 2,601 civilians so far, a human rights group said on Thursday.
As many as 2,601 civilians, including 598 children and 267 women, have died from mine explosions since the beginning of the war in March 2011, according to a report released by Syrian Network for Human Rights.
A total of eight healthcare professionals, six civil defense volunteers and nine media workers were among the victims.
The report indicated that Aleppo was the worst-hit city with 701 casualties. Over 626 people were killed in Raqqa, 418 in Deir ez-Zour, 236 in Daraa, 183 in Hama, 143 in Idlib, 131 in Hasakah, 89 in Homs, 63 in the capital Damascus, four in As-Suwayda, three in Quneitra and two in Latakia.
Giving a yearly break-up, the group said six civilians were killed in 2006, 31 in 2012, 101 in 2013, 97 in 2014, 246 in 2015, 489 in 2016, 822 in 2017, 427 in 2018, 291 in 2019 and 91 in 2020 so far.
The report did not include the casualties as a result of attacks in civilian settlements with remote-control bombs.
Hundreds of thousands of people have been killed and displaced in Syria since 2011, when the Assad regime cracked down on pro-democracy protesters with unexpected ferocity.
#
Syrian Network for Human Rights (SNHR)
2 years ago