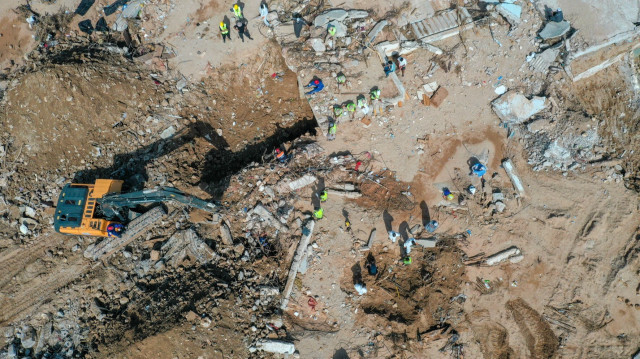 Libya said Sunday that the lack of a unified crisis management system in the country has disrupted international aid efforts related to its flood disaster.
The head of Libya's Presidential Council, Mohamed al-Menfi, said on X that international support for those affected by the flood disaster that struck the eastern part of the country requires gaining the trust of the disaster victims and the need for a specialized and unified Libyan institution.
"The authorities elected according to a permanent constitution are the ones who have control over the frozen Libyan funds," he added.
Al-Menfi had previously met with Prime Minister Abdul Hamid Dbeibeh of the National Unity Government and other officials in the capital Tripoli last week.
He mentioned that inter-institutional divisions in Libya had hindered intervention efforts after the floods.
Previously, there had been a debate over which party would organize international aid for those affected by the disaster.
Mediterranean Storm Daniel, which struck eastern Libya on Sept. 10, caused flooding in the cities of Benghazi, Al-Bayda and Al-Marj as well as Soussa and Derna.
The World Health Organization (WHO) reported that 3,998 people had lost their lives in the flooding and 8,000 to 9,000 people were still missing.
3 ay önce