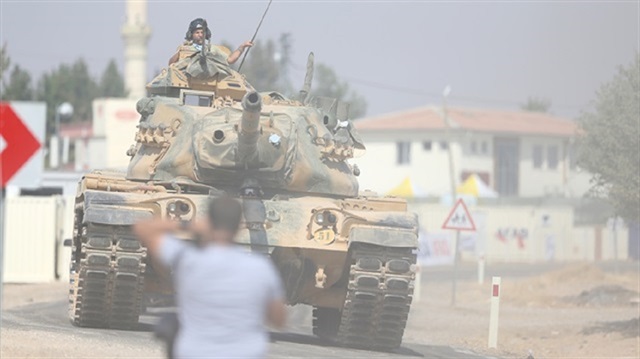 Turkey has continued to dispatch troops on the border with Syria in its ongoing support for the military operation, Euphrates Shield, launched a week ago to wipe out Jarabulus and its vicinity from Daesh, a terror network operating in northern Syria.
Reports said that eight military tanks and two armored personnel carriers, already stationed at a military base near the town of Qarqamish, Gaziantep, were dispatched to another town, Türkyurdu, near the border of the part of Syria where the operation is on its 8th day.
Local sources say there has been a visible increase in the daily operations along the border line with Syria in morning hours earlier on Wednesday.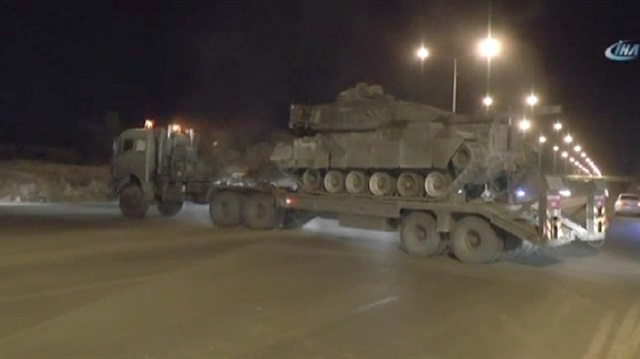 Approximately 2,000 Syrian opposition fighters, who briefly came to Turkey for preparations, began a heavy assault on Daesh in Jarabulus in a military operation coordinated by Turkey's secret service and military headquarters. Turkey-backed coalition of moderate opposition groups have been fighting under the umbrella of Free Syrian Army (FSA), the largest opposition group fighting in the war-torn country.
The opposition groups, who ensured firm control six days ago in the center of Jarabulus, north of Allepo, continued to steadily march westward from Jarabulus, formerly controlled by the Daesh terror network.
The villages -- Alwaniyyah, Qamir, and Karakuyu, -- have been seized by the opposition groups, fighting to clean a 70-km stretch of an area on the Turkish-Syrian border westward of Jarabulus. Opponent fighters also captured Tel Atiya and Hajah villages, close to Al-Rai town (Çobanbey), just opposite Turkey's Elbeyli village in the ongoing military operation.