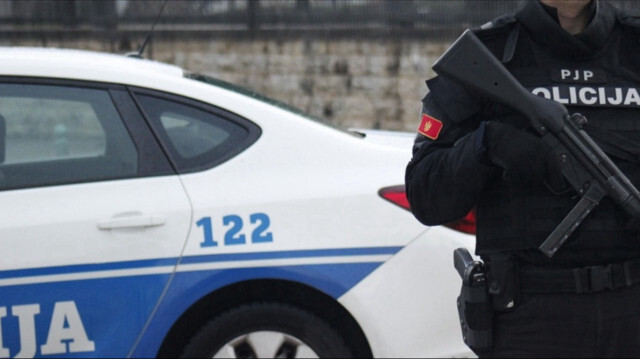 Police in Montenegro arrested a former Serbian soldier Monday who had been sought by the United Nations Interim Administration Mission in Kosovo (UNMIK) through the international police organization Interpol on the grounds that he committed war crimes during the Kosovo conflict.
Law enforcement officials said the 61-year-old man was apprehended after the Bijelo Polje Court issued an arrest warrant.
He is currently awaiting extradition.
As the former Yugoslavia began to disintegrate in the early 1990s, Kosovo Albanians became uneasy about rising Serbian nationalism and laid the foundations for the Kosovo Liberation Army (UCK), which would later play an important role in the country's independence.
As clashes between Serbs and the UCK broke out in 1998, Serbian military, police and paramilitary forces killed many civilians in several villages populated by Albanians.
The attacks by Serbian forces in Kosovo ended with NATO bombing the former Yugoslavia as a result of a 78-day operation in 1999, and Serbian forces withdrew from Kosovo.
More than 10,000 Kosovars, including more than 8,000 Albanians, died in the war, and over 1 million citizens of Kosovo from various ethnic groups, including nearly 800,000 Albanians, left their homes.
Kosovo declared its independence from Serbia in 2008, with most UN member states including the US, the UK, France, Germany, and Türkiye recognizing it as an autonomous country.
2 ay önce