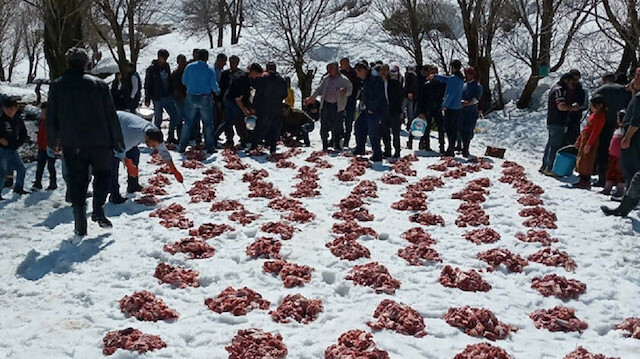 Several towns and villages in southeastern Turkey performed the Islamic ritual slaughtering of 180 lambs in two days, and distributed the meat to the needy, praying for deliverance from the Covid-19 pandemic.
The slaughter was performed in the Hakkari towns of Güzelkonak, Korgan, Üzümkırın, Tatlıca, Durak, Alkeva, Yufkalı and Tatlıca.
"Alms-giving helps keep disasters and catastrophes at bay. We wanted to lead by example by doing this ritual slaughter in our towns. Our intent behind it was to give alms. Our country is in the midst of a trial," said Turkish lawmaker Hakkı Töre.
"We want these trying times to end. God willing, it won't spread in our country. We did this under the request of our townspeople. Our goal and aim is to be spared from this disease. In this context, we distributed the slaughtered animals to the needy in nearby towns. May God accept it," Töre concluded.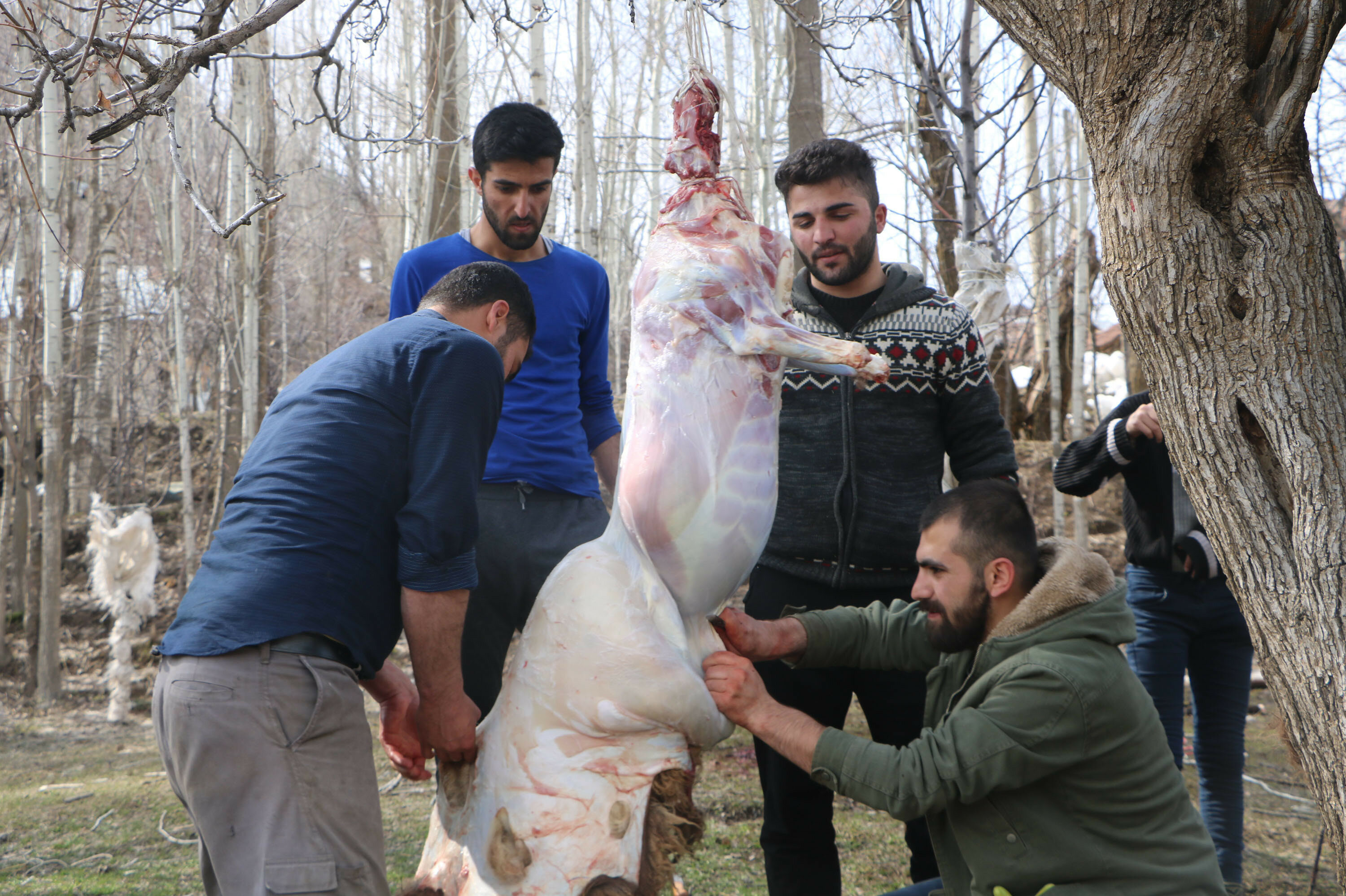 After first appearing in Wuhan, China last December, the novel coronavirus has spread to at least 175 countries and territories sounding global alarm.
Across the world, more than 21,000 people have died of the virus, according to U.S.-based Johns Hopkins University, causing governments to take extreme measures.