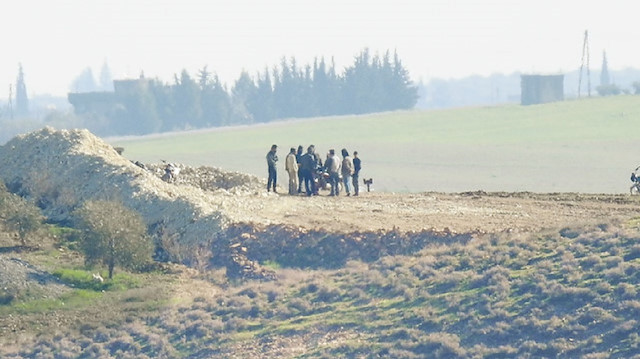 A curfew has been imposed in Syria's Manbij by nearly 7,000 heavily-armed terrorists from the Kurdistan Workers' Party (PKK) that are currently deployed in the city ahead of an imminent Turkey-led operation and following U.S. President Donald Trump's decision to withdraw troops from the country.
After their so-called leaders fled the city, close to 7,000 panicked PKK terrorists remain in Manbij, which were spotted by Turkish fighter jets flying on low altitudes over the region.
After spotting Turkish Air Force jets flying over the area, Assad fighters immediately abandoned the nearby town of Arimeh.
PKK terrorists, armed with American armored vehicles and weapons, imposed a curfew in the city center after a possible U.S. pullout drove France, Assad and the PKK to try to fill the vacuum.
Approximately 2,000 PKK fighters were dispatched to Manbij over the past two weeks.
A U.S. defense official on Friday denied reports Syria's Bashar al-Assad regime forces entered Manbij.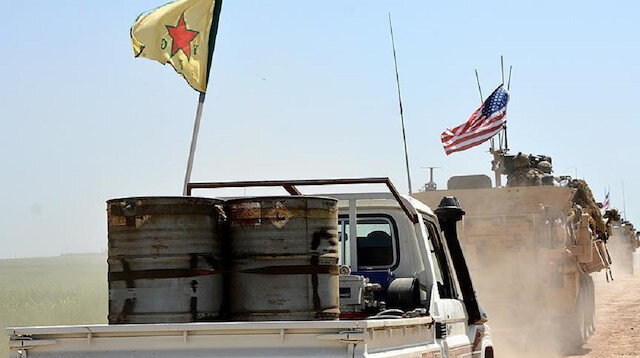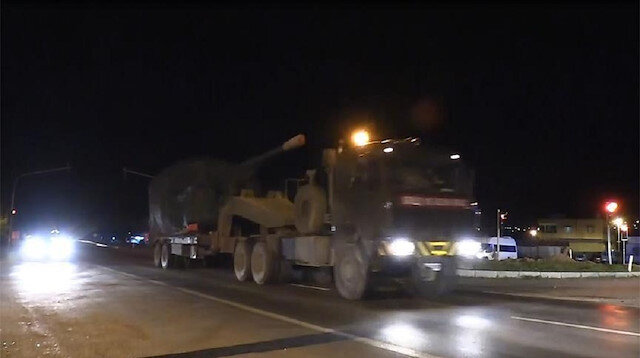 Syrian state-run SANA news agency reported earlier in the day that regime forces entered the PYD/YPG terrorist-held city after the group invited Syrian forces to take control of the region and ward off an announced Turkish operation. Turkey sees the group an extension of PKK terrorist organization.
"The reports on regime incursion in Manbij are inaccurate," the official told Anadolu Agency on condition of anonymity.
Erdoğan also responded to reports of regime forces entering Manbij in coordination with the YPG/PKK terror group, saying the Assad regime is running a "psychological" operation.
"We know that Syria is trying to conduct a psychological operation. We know that there is a situation like them raising their own [regime] flag there. But there is nothing definite there yet," said Erdoğan.
Assad's Shabbiha entered Manbij
Fearing a massacre, Manbij residents were alarmed upon hearing news about Assad's forces entering their city, particularly after a large number of Assad's Shabbiha paramilitary forces were smuggled in in coordination with PKK terrorists.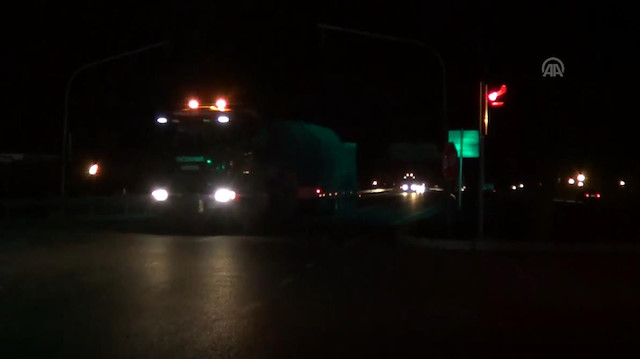 Terrorists not withdrawing
Following claims they were fleeing Manbij and handing it to Assad forces, PKK terrorists were spotted everywhere in the city, as they attempt to spy on the movements of the Turkish Armed Forces (TAF) across the border using binoculars.
PKK terrorists also work uninterruptedly on digging trenches near the border with Turkey and in Euphrates Shield regions, as they continue to parade in groups to project false displays of strength ahead of Turkey's upcoming operation.
Turkish F-16 jets over Manbij
Turkish F-16 fighter jets were also spotted over Manbij, as U.S. helicopters, which regularly flew over the city, were nowhere to be seen.
It is also striking that this development comes just as Turkish and Russian officials concluded their Syria meetings in Moscow.