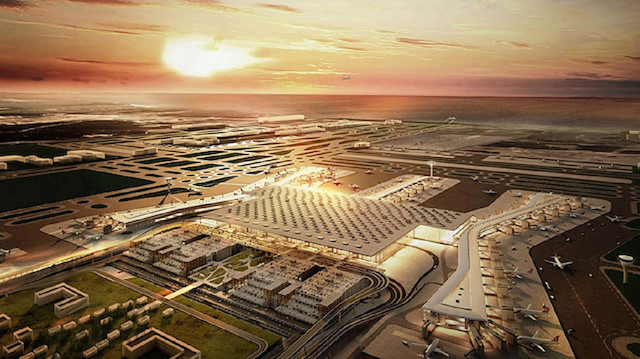 Istanbul Airport, the "world's new hub" which officially opened Monday, took out a full-page advertisement in The New York Times.
The ad featured the airport's tulip-shaped air traffic control tower and premises, whose opening had been planned on the 95th anniversary of the founding of the Turkish Republic.
"Future ways of travelling: Istanbul New Airport," read the page. "Meet one of the most technologically advanced airports in the world."
Speaking at the massive new airport's inauguration ceremony, Turkish President Recep Tayyip Erdogan said it would be a model to the world in terms of its architecture, construction, operation, and financing.
"We see Istanbul Airport as an investment not only in our country but also in our region and the world," said Erdogan.
Two runways -- stretching 12,300 feet (3,750 meters) and 13,450 feet (4,100 meters )long -- went into service Monday as a part of the first phase, including three separate airstrips.
At full capacity -- with the completion of all four phases with six runways -- Istanbul Airport is set to become a global aviation hub by hosting more than 100 airlines and flights to more than 300 destinations around the world.
According to the IGA consortium, the contractor and operator of the project, over the next 10 years the new airport will reach an annual capacity of 200 million passengers.
5 years ago