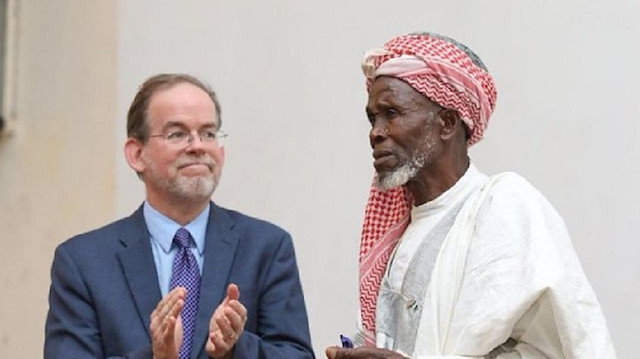 A "heroic" Nigerian imam who saved the lives of 262 Christians by hiding them in his mosque and home received an honorary award by the U.S., according to a report by the BBC.
83-year-old Imam Abubakar Abdullahi was awarded the International Religious Freedom Award in absentia on Thursday alongside four others from Cyprus, Sudan, Brazil and Iraq according to a video shared by the U.S. State Department on Twitter.
Back in June 2018, Abdullahi saved Christians in central Nigeria who were running away from killer herdsmen.
Were it not for the imam's intervention, the number of people killed during the incidents could have been a lot higher than 80.
The imam had told the BBC earlier that he wanted to help because "more than 40 years ago the Christians in the area had allowed the Muslims to build a mosque."
Speaking at the ceremony, the U.S. Secretary of State, Michael Pompeo, commended the "heroic efforts" of the freedom advocates, saying that "I'm especially honored tonight to share the stage with the men and women who have demonstrated how much each one of us is capable of in advancing this noble shared cause."