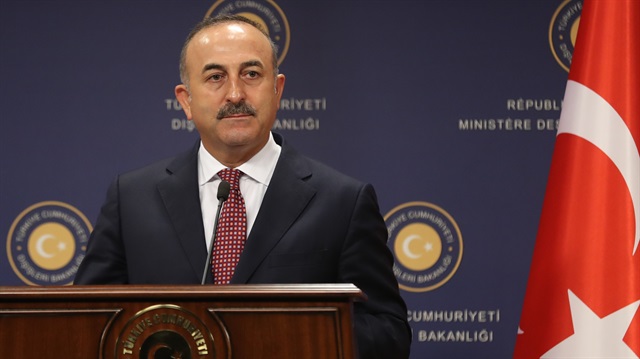 Turkish Foreign Minister Mevlüt Çavuşoğlu said Thursday a "permanent solution" in Syria could not be found without Russia.
"Without Russia's contribution, there cannot be a permanent solution in Syria. We keep saying this. The same goes for Iran, too, with which we also have to boost our relations in this regard," Cavusoglu told the Russian Sputnik News Agency in an exclusive interview.
Çavuşoğlu said Moscow could not find a "more loyal" friend than Turkey.
"Unfortunately, the situation in Syria is getting worse. These problems cannot be solved in the short term through fighting alone. They cannot be solved single-handedly, either. That is why, we have to work together for a political solution and a cease-fire," Cavusoglu added.
The minister said Turkey and Russia may have "differences of opinion", but the essential aim is to bring mutual relations "to a level that is even better than before."
Moscow and Ankara support different sides in the conflict, with Turkey deeply opposed to Bashar al-Assad's regime, of which Russia is a major backer.
As for a possible military-technical cooperation with Russia, Cavusoglu said Turkey wanted to develop and strengthen its own defense industry, and would be open to considering such a cooperation if Russia were inclined to do so.
"Unfortunately, we see countries in NATO are a bit hesitant when it comes to exchange of technology and joint investments," he added.
About the extradition of Fetullah Gülen, the leader of the Fetullah Terrorist Organization (FETO), Çavuşoğlu said: "It is Turkey's most natural right to wait the extradition of the head of a terrorist organization that killed 240 people in Turkey."