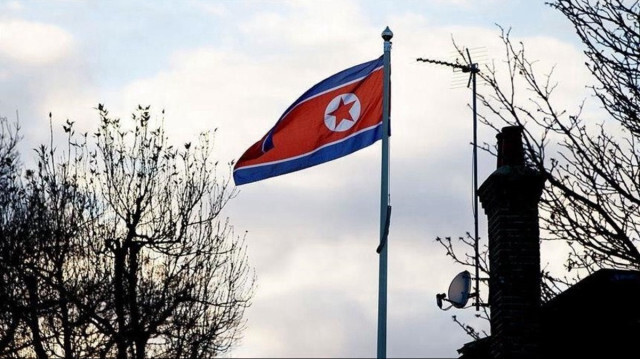 North Korea's UN envoy characterized 2023 as "extremely dangerous" and attributed it to a nuclear showdown that he squarely blamed on the US and its partners.
"Owing to the reckless and continued hysteria of nuclear showdown on the part of the U.S. and its following forces, the year 2023 has been recorded as an extremely dangerous year that the military security situation in and around the Korean peninsula was driven closer to the brink of a nuclear war," Kim Song said in his address Tuesday to the 78th session of UN General Assembly.
He accused the US and South Korea of making "hysterical" confrontational statements, such as an "end of the regime" and "occupation of Pyongyang," which he deemed flagrant violations of the principles and purposes outlined in the UN Charter.
"They staged largest scale joint military exercises of clearly aggressive nature one after another on our doorstep including the 'Freedom Shield', 'Ssangryong', 'Combined Joint Fire Annihilation Drill', and 'Ulchi Freedom Shield'."
"The US is now moving on to the practical stage of realizing its sinister intention to provoke a nuclear war by frequently dispatching strategic nuclear submarines and strategic nuclear bombers carrying nuclear weapons in and around the Korean peninsula for the first time in decades," said the envoy.
He also highlighted the formation of a tripartite military alliance that includes the US, Japan and South Korea, which he argued has realized the long-sought ambition for an "Asian version of NATO," introducing a "new cold war" structure to Northeast Asia.
The envoy said the "reckless" actions of the US and its allied forces are having an "irreversibly" destructive effect on the regional politico-military situation and security structure.
North Korea "is urgently required to further accelerate the build-up of its self-defense capabilities to defend itself impregnably," he said, citing "the prevailing circumstances."
2 ay önce