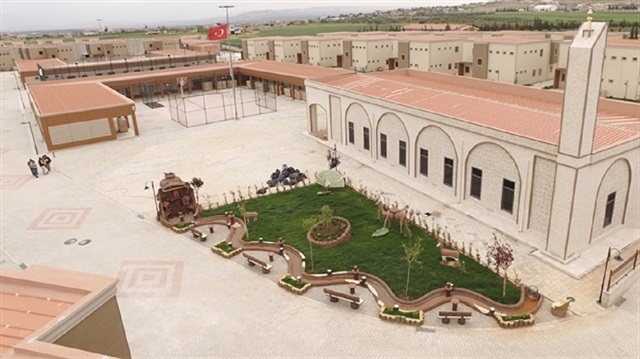 A city specifically constructed to house orphaned Syrian refugees has opened its doors today to 990 orphaned children in the southern Turkish city of Reyhanlı, part of a joint project executed by the Turkish aid foundation İHH and Qatar's Sheikh Thani bin Abdullah Foundation for Humanitarian Services (RAF).
The 'Orphans City', which boasts a 'Children's Living Center' that can house up to 990 orphaned Syrian children, was constructed in an area of more than 68,000 sqm in the southern Hatay city of Reyhanlı, near the Syrian border.
Orphans will have access to services such as food, education, health, sports and social services provided by the city in a domestic environment, offering a unique model of care, rehabilitation and capacity-building for the orphans to be leaders in the future.
The city was constructed with the aim of providing shelter to orphaned refugee children and protecting them from falling prey to dangers such as human and organ-trafficking mafias.
Syria's raging civil war, now in its sixth year, has orphaned over 1 million Syrian children.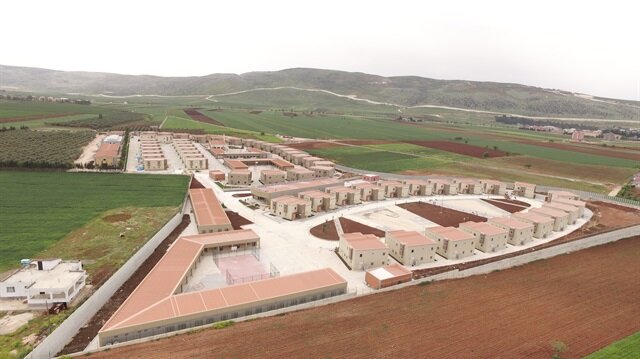 The city's foundations were laid in 2015
The city's foundations were set on July 2, 2015, with an ambitious design plan to build 55 two-story villas, 35 of which are for boys and 20 of which are for girls.
The villas were designed to include dining rooms that could double as study halls out of service hours, thus enabling every child to have their meals in a domestic environment and, at the same time, do their homework as they take part in social events.