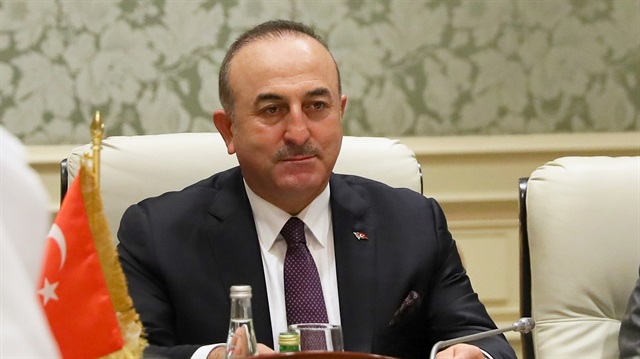 Turkey's Minister of Foreign Affairs Mevlüt Çavuşoğlu has said that the proposed ceasefire deal for Syria will be implemented by the New Year.
Russia and Turkey agreed on a Syrian ceasefire plan on Wednesday.
"It is out of the question for Turkey to hold talks with Assad," said Çavuşoğlu.
"Turkey aims to be a guarantor for the Syrian ceasefire with Russia so that it is not violated," he continued.
The proposed plan will be carried out in all areas where the Assad regime and the opposition forces are clashing.
"All foreign fighters in Syria, including Hezbollah, need to leave the country," said Çavuşoğlu.
Çavuşoğlu also touched on the issue of the U.S. providing arms to the PKK's armed wing, the PYD.
"The United States is clearly providing weapons to the YPG militia in Syria. They are not providing air support to Turkey-backed operations in Syria due to YPG pressure," Çavuşoğlu explained.
Turkey has been engaged in the Euphrates Shield operation in Syria since late August. The operation has yielded significant advances in Al-Bab.
The U.S. had agreed that the YPG would retreat from Manbij; however, this has not yet happened. Çavuşoğlu discussed the U.S.'s failed promises:
"Unfortunately we cannot say that promises about Manbij are being held. I don't know how many, but there are still YPG fighters in the city. During a joint delegation visit to Manbij, the local administration said this: 'Manbij belongs to the people of Manbij; those not from here should leave.' This is what we're working for," recounted Çavuşoğlu.
Çavuşoğlu announced that Turkey was not carrying out a joint operation in Al-Bab with Russia.
"There is no joint operation with Russia against Daesh in Syria's Al-Bab," said Çavuşoğlu.