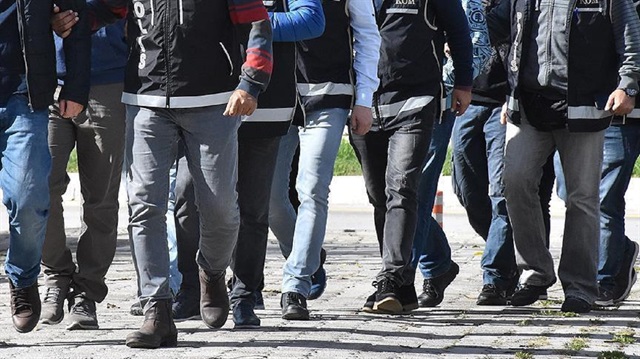 Police arrested 124 suspects across Turkey on Tuesday over suspected links to Fetullah Terrorist Organization (FETÖ), the group behind the 2016 defeated coup, security officials said.
In the northern Kastamonu province, 20 suspects, including on-duty soldiers and former cadets, were arrested, said a security source, who asked not to be named due to restrictions on talking to the media.
The operation was also conducted in the provinces of Samsun, Gaziantep, Yalova, Istanbul and Ankara, as part of an investigation launched by the Public Prosecutor's Office in Kastamonu, the source added.
In Canakkale, a northwestern province, 18 gendarmerie personnel were arrested, after arrest warrants for 25 suspects were issued by the city's Public Prosecutor's Office. The operation is ongoing.
Separately, another suspect was arrested with a fake ID in the Aegean city of Izmir, after an arrest warrant was issued by the Public Prosecutor's Office in the central Kayseri province, another security source said.
The suspect, who has been moved to Kayseri, is suspected of being in charge of the FETÖ group's private teaching institutions.
During a southern Mersin-based operation, which was also carried out in 10 other provinces, 17 suspected FETÖ members were arrested, according to a statement by Mersin police station.
In the eastern Agri province, 37 others were arrested during an operation conducted in 16 provinces. Arrest warrants were issued for 44 suspects.
In the central Aksaray province, the Public Prosecutor's Office issued arrest warrants for four people over suspected links to FETÖ. Three of them were arrested.
In the northwestern Tekirdag province, two others were arrested for suspected links to FETÖ.
A total of 25 suspects were arrested in the eastern Elazig-based operation, which was carried out in 21 provinces. The operation was conducted as part of an investigation into FETÖ's secret network within the Turkish Armed Forces.