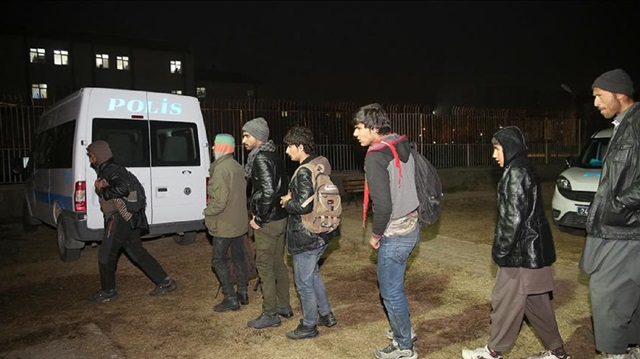 At least 151 undocumented migrants were held in southern Turkey on Friday, according to security sources.
The sources, who spoke on condition of anonymity due to restrictions on speaking to the media, said gendarmerie forces detained 151 migrants in Antalya province.
The migrants included Syrians, Pakistanis, Bangladeshis, Iraqis, as well as Palestinians, Nepalese, Rohingya, the sources added.
Also, three Syrian nationals were arrested for alleged human smuggling in the Mediterranean province of Antalya.
Turkey has been a main route for refugees trying to cross into Europe, especially since the beginning of the civil war in Syria.
Among the migrants held in 2017 in Turkey, the majority came from Pakistan -- around 15,000 -- followed by Afghans at around 12,000. Syrians totaled about 10,000.