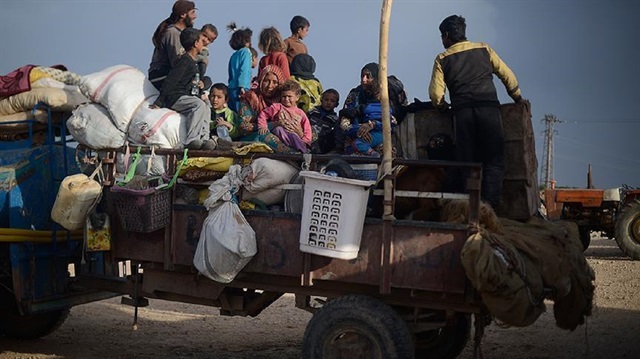 Over 42,000 Syrians return to Syria from Turkey
Over 42,000 Syrians have returned to Jarabulus in northern Syria since the town was liberated from Daesh, according to a Turkish official at the migration office on Thursday.
People have been returning to their homes in the town, which lies just across the Turkish border, ever since the Turkish-backed Free Syrian Army (FSA) freed it in August last year.
The Syrians who went back included women and children; they were brought to Jarabulus after undergoing security checks at the Karkamis customs gate in Gaziantep, an official at the Gaziantep migration office in southern Turkey, who spoke on condition of anonymity due to restrictions on talking to the media, said.
An average of 200 people a day have been returning to Jarabulus from Turkey, the official added.
FSA fighters on the border have been helping civilians go to Jarabulus; so far, 42,406 civilians have reportedly returned.
Operation Euphrates Shield, which began in late August last year and ended in March, 2017, was aimed at eliminating the terrorist threat along the Turkish border with the use of the FSA, backed by Turkish artillery and air cover.
Since the civil war erupted in Syria in 2011, Jarabulus had been controlled by Daesh and intermittently by the PKK/PYD terrorist group.
6 yıl önce