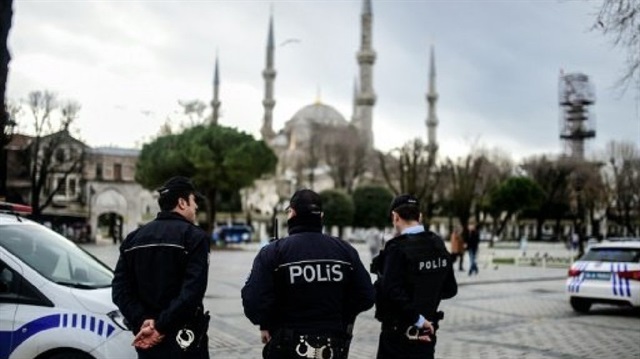 A total of 62 foreigners have been arrested during simultaneous operations in Istanbul on Friday for their alleged links to Daesh terrorist groups, a police official said.
Police carried out the operations in eight districts after receiving a tip that the suspects were plotting a terrorist attack, the official, who asked not to be named due to restrictions on talking to the media, told Anadolu Agency.
The security forces have also seized documents and digital materials during the operations.
Separately, police arrested one Daesh-linked suspect in another operation in central Kirsehir province.
More than 300 people have lost their lives in Daesh-claimed brutal attacks in Turkey, where the terror organization has targeted civilians in suicide bomb, rocket and gun attacks.
Turkish security forces have been involved in a long-running campaign to thwart Daesh attacks.