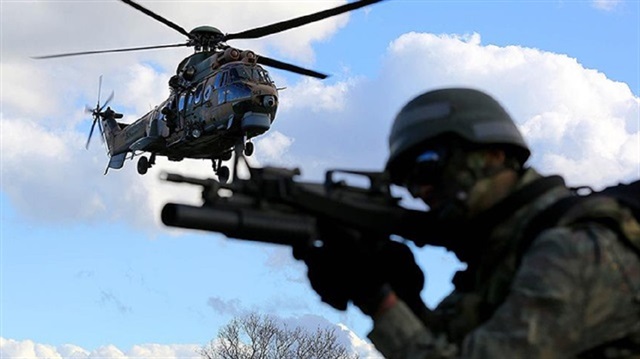 A total of 7,078 members of the outlawed Kurdistan Workers' Party (PKK) have been neutralized by Turkish security forces since July 24, 2015, security sources said.

Terrorists have been slain by the military and the police, who conducted operations both in Turkey and in northern Iraq, used as a
a springboard for terror attacks into Turkish territory.

According to security sources, 3,637 PKK terrorists were neutralized, including 2,583 dead, 840 detained and 214 surrendered PKK members, in operations in Turkey. Across the border, security forces killed 2,366 terrorists and detained 638 while 437 terrorists turned themselves up to the security forces.

The strikes against PKK terror camps resumed on July 24 the last summer after two officers were found dead in the southeastern province of Şanlıurfa. The PKK claimed responsibility for the slayings, which were in reprisal for a suicide bombing which left more than 30 people dead in Suruç town. They called off a ceasefire that had held since 2013 and resumed attacks.

Since then, curfews have been imposed in several cities in Turkey's southeastern to eliminate the terror group. Gendarmerie and combat helicopters have also supported the sweeping operations.

Turkish war planes have struck PKK targets such as gun positions, bunker, shelter and cave as part of the ongoing military campaing.

Meanwhile, a total of 483 security personnel, including 296 soldiers, 178 police officers and 9 temporary village security guards, have been martyred during the operations while 2,859 security forces have been injured, the sources said.

Officials in Ankara said it was impossible to continue the reconciliation process with "those who threaten national unity and brotherhood."

Turkey, the EU and the US regard the PKK as a terrorist organization.