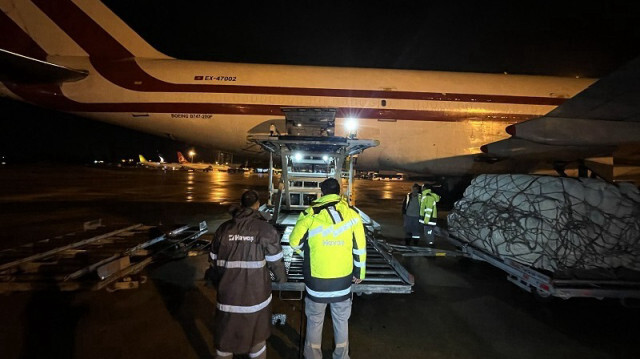 Pakistani Embassy in Ankara said in a tweet late Friday that the 13th batch of tents for earthquake victims has arrived in Türkiye.
"13th flight of the Special Chartered Flight Series from Pakistan with 1267 winterized fire resistant tents lands in Adana," the embassy said.
"On average, over 2,400 tents are being transported to Turkiye daily," the embassy said in a previous statement.
The Pakistani government has launched a special chartered flight to expedite the transfer of 50,000 tents to Türkiye, it added.
To provide winterized, water and fireproof tents to the quake victims in Türkiye, factories in Pakistan are "working at full capacity to ensure mass production."
Under the directives of Prime Minister Shehbaz Sharif, all three transport routes, including air, road, and railways are being used. Also, 10 aircraft have brought relief assistance goods to Türkiye. Furthermore, relief goods are being sent through belly space available on regular flights to Istanbul, it said.
15 days ago