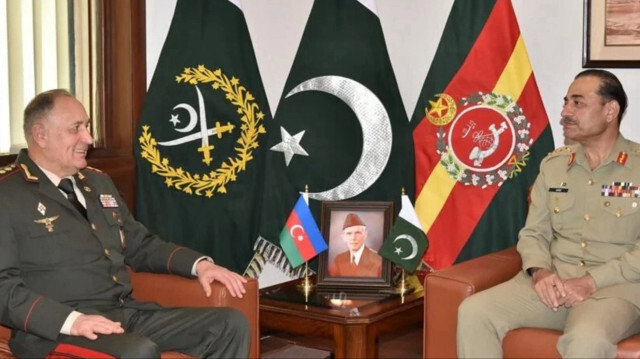 The army chiefs of Pakistan and Azerbaijan on Tuesday discussed ways to enhance defense and security cooperation between the two countries, said a statement from Pakistan Army.
Azerbaijan's first deputy defense minister, who is also the chief of General Staff of Azerbaijan Army, Col. Gen. Karim Valiyev met with Pakistan's Army Chief Gen. Asim Munir at the army headquarters in the northeastern garrison city of Rawalpindi on Tuesday, said the statement.
"During the meeting, matters related to defense and security cooperation between the two brotherly countries were discussed with emphasis on enhancing mutual cooperation in military and professional matters," the statement added.
Pakistan supports Azerbaijan's position on Nagorno-Karabakh "in line with the several unanimously adopted United Nations Security Council resolutions."
8 days ago