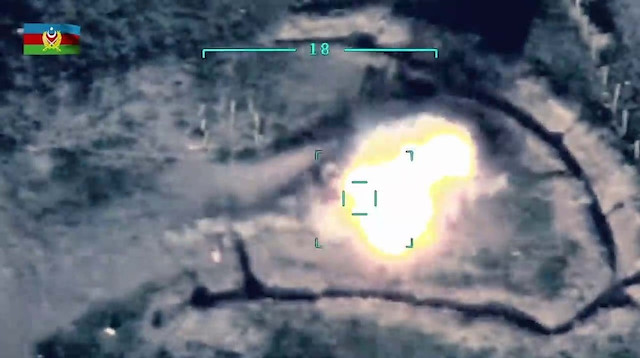 Pakistan's newly-appointed Ambassador to Azerbaijan, Bilal Hayee, has reiterated Islamabad's steadfast support for Baku on Tuesday over the ongoing military confrontation with Armenia.
"Azerbaijan has launched a counter-offensive to restore its territorial integrity, which is considered self-defense under international law," Hayee said, endorsing the Azerbaijani army's operation in occupied Upper Karabakh.
Slamming Yerevan's attacks on Azerbaijani civilians, "Azerbaijan did not cross into an inch of Armenian territory. What is illegal is that the civilian population of Azerbaijan's cities and regions are shelled. This is a very serious situation. International law prohibits targeting civilians,"
"Unfortunately, both Azerbaijan and Pakistan face double standards. As you know, we have such a problem with the Kashmir issue, and there are UN Security Council resolutions on it. However, none of resolutions on both countries' just cause remains fulfilled," Hayee added, underlining that all occupying forces should withdraw from occupied territories.
He also underscored Pakistan's resolute support to Azerbaijan since the onset of the rising tensions in the region.
President Ilham Aliyev hailed Pakistan's support to Baku in late September, calling it a true demonstration of brotherhood.
Border clashes broke out on Sept. 27, when Armenian forces targeted Azerbaijani civilian settlements and military positions, leading to casualties.
Relations between the two ex-Soviet republics have been tense since 1991, when the Armenian military occupied Upper Karabakh, or Nagorno-Karabakh, an internationally recognized territory of Azerbaijan.
Multiple UN resolutions, as well as many international organizations, demand the withdrawal of the invading forces
3 yıl önce