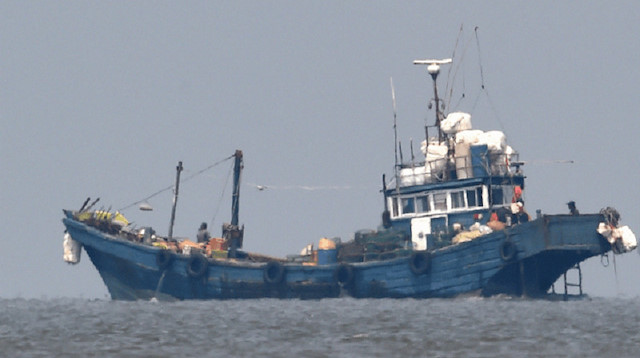 The Philippines on Monday announced a ban on the entry of Chinese fishermen into its waters in the South China Sea that it sees as its own territory.
Addressing a news conference in Manila, presidential spokesman Salvador Panelo said Chinese fishermen would no longer be allowed to "engage in fishing in Recto Bank, located within the country's exclusive economic zone," the daily Manila Bulletin reported.
The statement came after a Chinese boat allegedly struck a Filipino fishing vessel in the West Philippine Sea on June 9, reportedly abandoning the 22 distressed fishermen in the water.
A passing Vietnamese boat later helped rescue the fishermen.
Recto Bank is a large table mount in the South China Sea in the northeast quadrant of the Philippine's Kalayaan claimed territory.
"If it's in our territory and they are there, that's wrong of course," Panelo added.
However, the presidential office of the Philippines said it would wait for the facts about the maritime incident to emerge.
"[We are investigating as to] why the Chinese vessel was in the country's territorial waters in the first place," he added.
"We don't know if they were really fishing in the area because there are conflicting versions," he said.
The report said both Manila and Beijing were separately probing into the Recto Bank incident.
"We are waiting for the final results of the investigation being conducted by the Chinese government, and that applies to us also," Panelo said, stressing that Manila was also conducting its own investigations.
The Manila Bulletin said the Chinese embassy in the country accepted that a Chinese vessel hit a Filipino boat but denied there was a hit and run incident in the South China Sea.
"The Chinese boat tried to rescue the fishermen but was afraid of being besieged by other Filipino fishing boats," the report quoted the Chinese embassy.