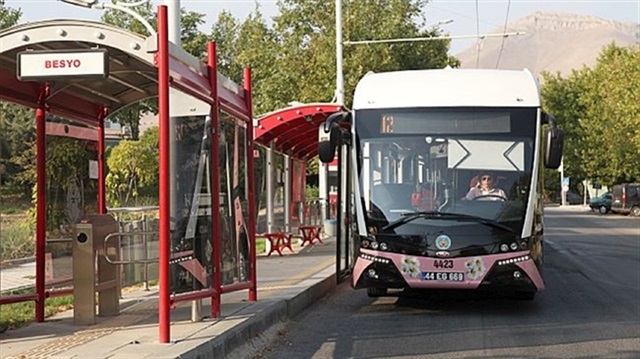 Two trambuses (trolleybus) specially designed for the use of women by the Malatya Metropolitan Municipality Transport Services went into service on Monday in Turkey's eastern province Malatya. The trambuses, which will be mostly used by undergraduates, have garnered a great deal of attention.
Last year a group of female undergraduates launched a "pink trambus" campaign for the use of women alone. Malatya Metropolitan Mayor Ahmet Çakır initiated the service of the pink trambus in the new academic term, which was highly demanded by female students on social media.
The pink trambuses, decorated with daisies, will only be used by female passengers. They will also be driven by women, and make eight trips times a day, according to reports.
The schedule for the trambuses is as follows:
Monday to Sunday at 07:00-08:00-09:00-10:00-14:00-15:00-16:00-17:00.