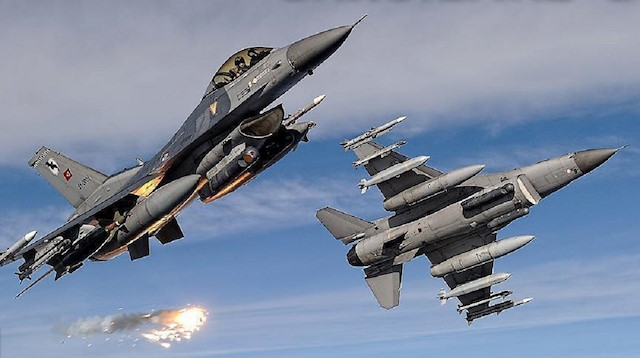 The Turkish Armed Forces have destroyed caves, shelters, and hideouts used by the terrorist PKK group in northern Iraq, the Defense Ministry announced Friday.
In a statement, the ministry said that Turkish commandos carried out anti-terror operations at 15 different spots in the Hakurk region of northern Iraq.
During the operations, the Turkish forces also impounded anti-aircraft gun, two RPG-7 rocket launchers, two tons of diesel fuel and a large quantity of clothing and food.
In its more than 30-year terror campaign against Turkey, the PKK -- listed as a terrorist organization by Turkey, the U.S. and the EU -- has been responsible for the deaths of nearly 40,000 people, including women and children.