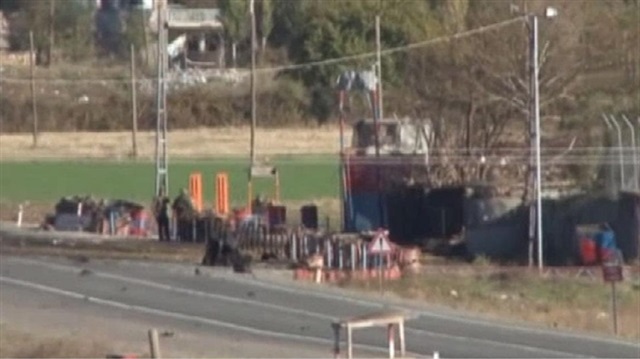 A soldier was slightly wounded on Sunday in a suicide attack organized by the Kurdistan Workers' Party (PKK) terrorist organization in Turkey's southeastern province of Diyarbakır.
The PKK terrorist in the bomb-laden van attempted to detonate the explosives in front of the Duru gendarmerie station in the Lice district.
Identified by the security forces near the station, the terrorist detonated the vehicle 150 meters away from the building. While the terrorist died on the scene, a soldier was wounded in the attack and taken to hospital for treatment.
Inspections at the scene are ongoing.
The PKK is listed as a terrorist organization by Turkey, the European Union and the United States. The PKK has been conducting armed violence in the southeastern part of Turkey since 1984. More than 40,000 people, mostly civilians, have been killed in the three-decade long conflict.