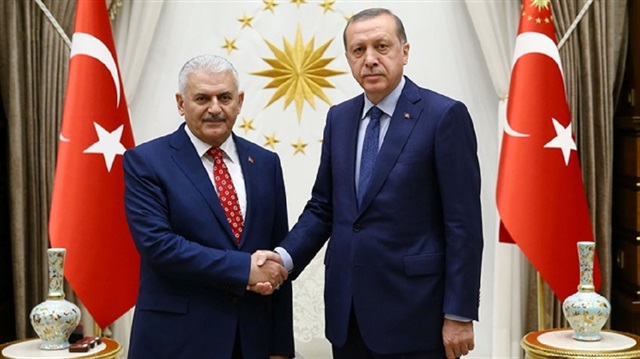 Prime Minister-designate Binali Yıldırım has met with President Recep Tayyip Erdoğan to present the list of his cabinet for presidential approval on Tuesday, it has been reported.

After the outgoing PM quit, President Recep Tayyip Erdoğan gave a mandate to his ally Yıldırım to form Turkey's 65th government late Sunday.

Yıldırım, who is also the new chair of ruling Justice and Development Party, was serving as Transportation Minister in the 64th government. He will meet with Erdoğan at 10:30 am to ask his approval for his cabinet.

Yıldırım is expected to deliver his first speech to his party group at the Parliament as the new AK Party chief and Turkey's 27th prime minister later on Tuesday.

He will unveil new AK Party members promoted to the party's Central Executive Board (MYK).

The new government's program will be presented to Parliament as well. Parliament will convene on May 27 to review the government's program.

After two days, the new cabinet will call for a vote of confidence on May 29.

If the new cabinet fails to receive a vote of confidence, President may call for new elections, citing his authority enacted under Article 116 of the Constituion.