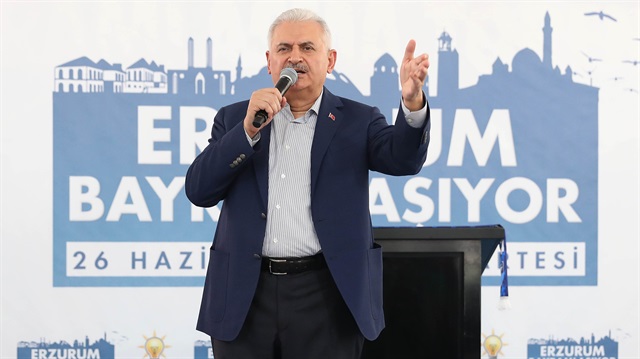 Prime Minister Binali Yıldırım gathered with Turkish citizens in Turkey's eastern Anatolian city of Erzurum to celebrate the second day of Eid al-Fitr, a three day festival that follows Islam's holy month of fasting, on Monday.
"Let us make peace with one another this Eid. Reach out to your loved ones. Let not our joyful holiday become painful," Yıldırim said.
"We have been on this path for 15 years. We are with the people of Turkey, and we are on this path for Turkey's future."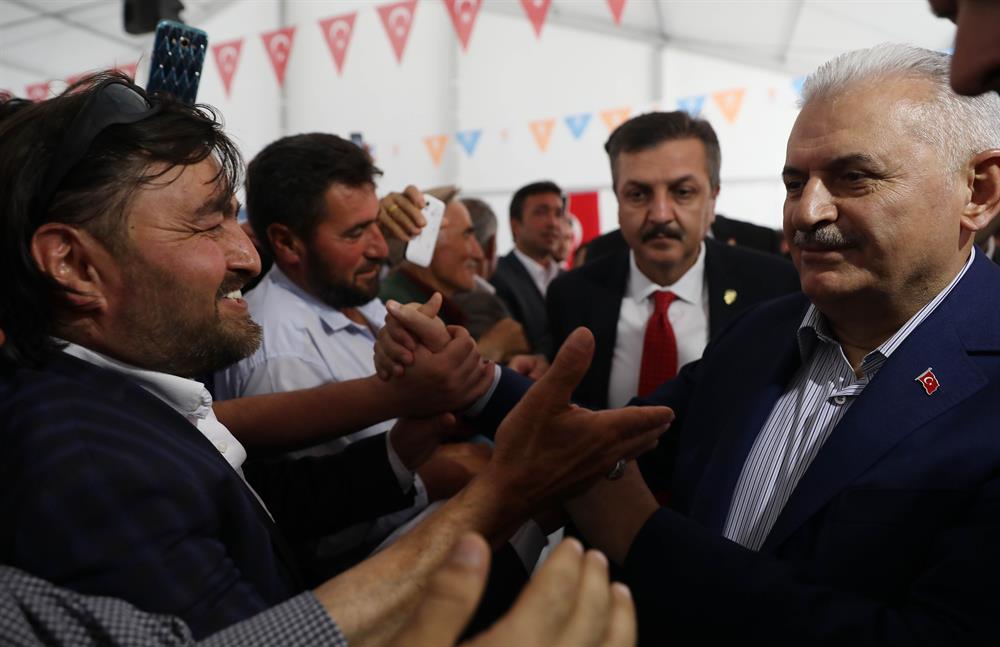 The prime minister also commented on Turkey's failed July 15 coup attempt perpetrated by the Fetullah Terrorist Organization (FETÖ).
"You did not allow FETÖ to succeed. On July 15, you stood up for democracy. I pray God has mercy on all the martyrs who struggled for the unity of our country against separatist terrorist organizations," Yıldırım said.
He remarked on the march of Kemal Kılıçdaroğlu, Turkey's main opposition leader, from Istanbul to Ankara.
"The main opposition leader has started to walk. Footsteps that are applauded by FETÖ cannot be steps taken for the nation. "Mr. Kılıçdaroğlu, turn back. This is a dead end," the prime minister said.