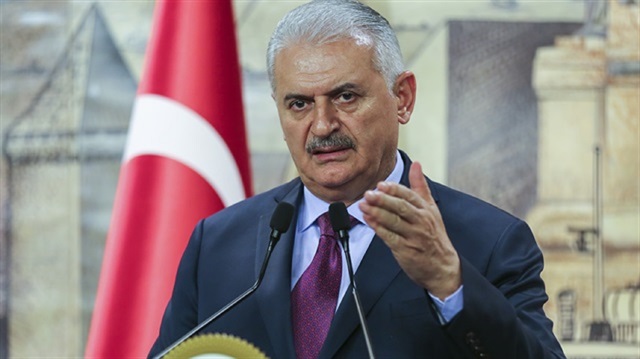 Turkish Prime Minister Binali Yıldırım said that Turkey expects the U.S. to end its partnership with Kurdistan Workers Party's (PKK) Syrian offshoot, the PYD terror organization, as he embarked on a visit to the UK.
Speaking to the press at the Atatürk International Airport before boarding the plane, Yıldırım said, "Our expectation is that they end this partnership as soon as possible and that they return to their true partners, allies.
U.S. President Donald Trump on Friday in a phone call with Turkish President Recep Tayyip Erdoğan pledged that the U.S. will stop arming the YPG.
The Democratic Union Party (PYD) and its military People's Protection Units (YPG) wing are Syrian branches of the Kurdistan Worker's Party (PKK), which has waged war against Turkey for more than 30 years.
Turkey has repeatedly objected to U.S. arms being sent to the PYD, due to its links to the terrorist organization the PKK.
UK visit
Addressing his UK visit he said that he will hold meetings to discuss "ending the civil wars in Syria and Iraq completely and clearing this region from terror organizations."
He also noted that the visit, which will last for two days, will be an opportunity to meet with global business leaders.
Yıldıırm will hold meetings with European media outlets, including the BBC, to discuss regional topics.