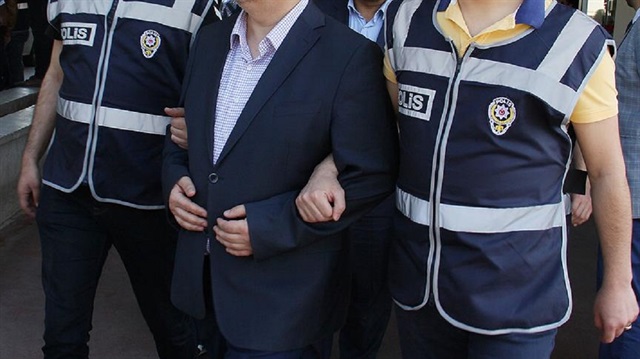 Chief public prosecutor's office in the central Turkish province of Kayseri has issued warrants for 141 people participating in Bylock, the underground smartphone messaging network used by the coupists in the failed July 15 military coup.
The warrants have been issued as part of the ongoing investigation into Fetullah Gülen terrorist organization (FETÖ).
Acting on a prosecutor's order, police forces from encounter-terror and organization crime divisions have led raids across 15 provinces.
The Turkish intelligence organization (MIT) has cracked the smartphone application and identified thousands of Gülen's supporters that the government says are linked to the failed coup, staged in July.
Authorities say the smartphone chat application may have been created by FETÖ members, so they could communicate secretly about the coup plot.
No report has been released yet on the number of suspects in the nationwide raids which began on Tuesday morning.
Police have escorted detainees into police department following a routine health check.
Suspects, mostly teachers and doctors, are said to have used the little-known smartphone messaging app, known as Bylock.
The police raids have taken place in the provinces of Bingöl, Kırıkkale, Konya, Mersin, Afyon, Yozgat, Bursa, Samsun, Tokat, Mardin, Ankara, Düzce and Sivas.
7 years ago