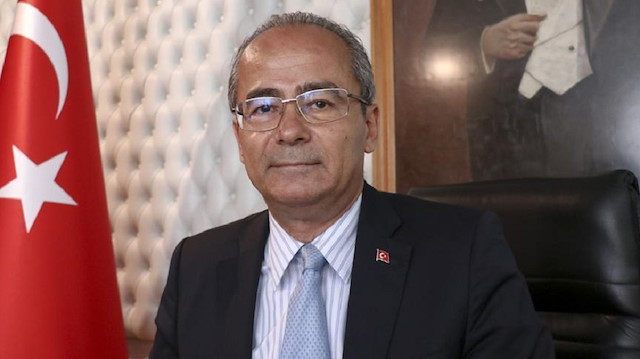 There is a political will between Turkey and Argentina to boost the bilateral relations, said Turkey's new ambassador to Argentina.
"There exist a mutual political will to further enhance the relations between Turkey and Argentina in all areas," Şefik Vural Altay told reporters.
Altay presented his letter of credentials to Argentina's President Mauricio Macri on Jan. 18.
"The brief meeting that I had with Macri was very positive. We discussed how we can improve the relations between the two countries mutually," he said.
The ambassador said there was a growing interest in Argentina towards Turkey.
"Both Argentina and Turkey are really important countries for their regions. They are regional powers. That is why we have many similarities," he added.
Altay said he will work to enhance the bilateral relations during his term.
Also stressing that it is significant to boost economic ties, he said: "It is important for the two countries to invest mutually and to focus on the projects that will bind the two countries."
Turkey aims to end FETÖ presence in Argentina
Altay said Turkey aims to end the presence of the Fetullah Terrorist Organization (FETÖ), the group behind the 2016 defeated coup attempt in Turkey, in Argentina.
"They [FETÖ] have here a primary school, a foundation and two centers in Argentina. However, we frequently bring up this issue during our talks with Argentinian authorities. We clearly stress that these networks can not represent Turkey," he added.
FETÖ and its U.S.-based leader Fetullah Gulen orchestrated the defeated coup on July 15, 2016, which left 251 people martyred and nearly 2,200 injured.
Ankara also accuses FETÖ of being behind a long-running campaign to overthrow the state through the infiltration of Turkish institutions, particularly the military, police and judiciary.