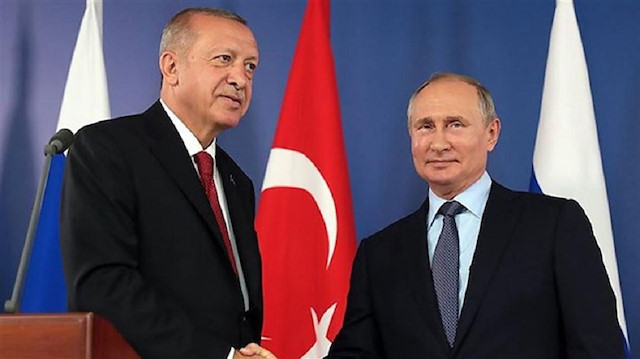 Turkish President Recep Tayyip Erdoğan will meet with his Russian counterpart Vladimir Putin in Istanbul on January 8, Kremlin spokesperson Dmitry Peskov announced on Monday.
The two leaders will discuss bilateral and regional issues, he said.
Earlier, Peskov told reporters in Moscow that President Putin will pay a visit to Turkey when the ground section of the "TurkStream" in the country is completed.
The TurkStream natural gas pipeline has a total capacity of 31.5 billion cubic meters, out of which the first line will carry a capacity of 15.75 billion cubic meters of Russian gas to Turkish consumers. The second line will carry another 15.75 billion cubic meters of gas to Europe via Turkey.